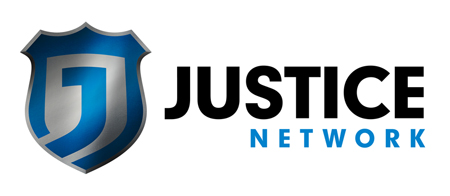 A brand new crime and investigation entertainment network is coming to Little Rock's airwaves – and it could mean bad news for the area's bad guys.

The Justice Network launched on THV 11's digital subchannel 11.3 on January 20, 2015, featuring more than 500 hours of crime and mystery programming, including shows such as Alaska State Troopers, Body of Evidence, LA Forensics, Masterminds and more.

In an effort to make Little Rock safer, the Justice also offers safety tips and ask viewers to help track down most wanted criminals and missing children each hour.
"We are proud to make a difference in people's lives, fight crime and keep Little Rock safer," said Steve Schiffman, the CEO of the Justice Network.
For more information on the Justice Network, visit the network's website or Facebook page. Cable and satellite viewers are encouraged to check with their provider for availability.

Current Cable Carriers:
Arkwest Communications (Danville) – Channel 41




Comcast (LR/Pine Bluff) – Channel 232




Conway Corp Cable – Channel 172




Cam-Tel Co./Wehco (Camden)_-- Channel 246




Pine Bluff Cable TV Inc. / Wehco -- Channel 246




Resort TV Cable Company Inc./Wehco (Hot Springs) – Channel 246




White County Cable/Wehco (Searcy) – Channel 246



Check with your cable or satellite provider for availability.


Over the Air:
You can receive Justice Network on 11.3 over the air with a digital VHF antenna. You may need to prompt your television set(s) to re-scan for channels to make sure 11.3 – Justice Network gets added to your line-up. Providing that you can currently receive THV11 over the air, you can add 11.3 manually by following the steps below. Specific instructions for your television set can be found in your owner's manual.
How do I Perform a Channel Scan?
Press the Menu button on your TV or converter box remote




Go to Installation or System or Channels or something similar




Go to Scan Channels or Add Channels or Auto-Program or something similar




Press Enter or Scan to start the channel scanning process



Once complete, 11.3 – Justice Network should be available on your television