Local
Pharmaceutical Fight: The price we pay for rising drug costs
Several patients are seeing a significant spike in cost of their prescription drugs over the last 10 years. It continues to be a national epidemic affecting many people who take routine medicines.
People taking daily doses to treat diabetes, deadly allergic reactions, cancers, or seizures are seeing these increases the most.
11 News Investigates conducts a 3-part series into the rising costs of prescription drugs
LRPD releases name of man killed in officer-involved shooting
Little Rock police have identified the man shot by police early Tuesday morning. Authorities responded to multiple calls referencing a disturbance with a weapon in the area of East 8th and Sherman streets just before 1 a.m.
According to the police report, Roy Lee Richards, 46, was pointing a long gun at another individual when he was shot by police.
Hot Springs police investigating homicide of 23-year-old
On Monday around 4:00 a.m., Hot Springs police responded to National Park Hospital in reference to a shooting victim. Kendall Davaughn Baugh, 23, had been shot and was taken to the hospital by private vehicle.
Baugh died Tuesday from injuries sustained in the shooting
Election 2016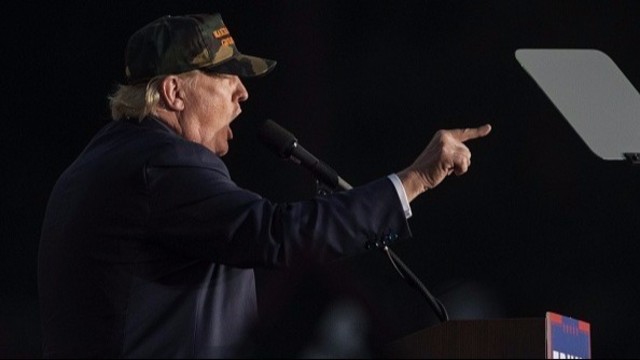 How 75 pending lawsuits could distract a Donald Trump presidency
Just two weeks before Election Day, at least 75 of the 4,000-plus lawsuits involving Trump and his businesses remain open, according to an ongoing, nationwide analysis of state and federal court records by USA TODAY.
If elected, the open lawsuits will tag along with Trump. He would not be entitled to immunity, and could be required to give depositions or even testify in open court. That could chew up time and expose a litany of uncomfortable private and business dealings to the public.
Facebook chatter about Trump/Pence is now 60% women
If you have been talking about Donald Trump or Mike Pence on Facebook this month, odds are you are a woman.
USA TODAY's Facebook Barometer revealed last week that Trump is generating record amounts of traffic on Facebook. But a deeper dive into the data this week reveals that 60% of the conversation about him this month has been generated by women — a higher percentage than Hillary Clinton and a higher percentage than any other candidate this year.
National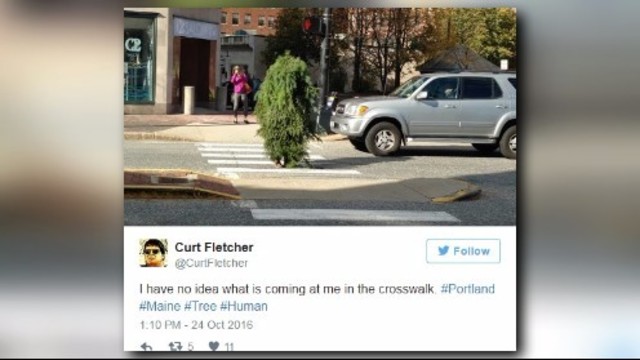 Man dressed as tree arrested for blocking traffic
A man dressed as a tree was arrested Monday afternoon for blocking traffic in downtown Portland.
Police said Asher Woodworth, 30, who was dressed as a tree, refused to listen to police warnings to stay out of the intersection of Congress and High streets. Woodworth slowly crossed the streets and blocked traffic as people took videos and pictures, according to authorities.
Judge approves $15B Volkswagen settlement
A federal judge on Tuesday approved one of the largest consumer settlements in U.S. history, a nearly $15 billion U.S. deal concerning Volkswagen Group's diesel car emissions scandal.
The settlement sets in motion a massive vehicle buyback program and environmental remediation efforts.
U.S. District Court Judge Charles Breyer in San Francisco approved the sweeping agreement between consumers, the government, California regulators and the German automaker in a written ruling a week after signaling he was likely to sign off.
International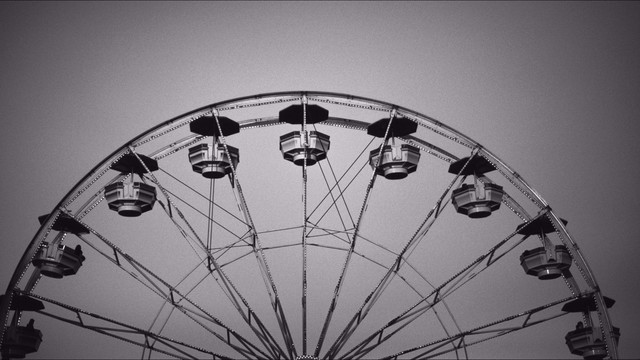 4 die in horrific accident at Australian theme park
Four people were killed Tuesday in an accident at a popular theme park on Australia's east coast, police and the park said.
Police said two men and two women died while on the Thunder River Rapids ride at Dreamworld. The theme park said it did not know how the accident occurred and that an investigation was underway.