LITTLE ROCK, Ark. (KTHV) -- An upgrade is in the works for two buildings in the Pulaski County Special School district.
"We have a new high school being constructed on Dixon Road, and we also have a middle school under construction on Highway 10," said PCSSD Superintendent Jerry Guess.
Fuller Middle School will be torn down, and students will be moved to Wilbur D. Mills High school. Meantime, Mills students will eventually attend a brand new school.
Robinson Middle School will move into a new three story building, housing sixth through eighth grades, and ninth graders will take over the current Robinson Middle School.
Guess said the two projects total $80 million.
"We issued second lean bonds in the amount of $55 million. The last payment from the state that we will get regarding the desegregation program is to be specifically used for facilities, and we'll have $15 million from that project. The last $10 million will come together as a result of refunding bond issues that generated savings," Guess explained.
There are also two new football fields at each school that are already being used.
Robinson Middle School principal, Lance Levar, said the upgrade will improve school spirit, get rid of outside walkways, and improve safety and security. The new school separates age groups to help students
"We have three stories which allows me to give each grade their own story," said Levar.
This separation creates a good transitional pace for the students, and they aren't the only ones looking forward to the changes
"My son he will be in the eighth grade, so he'll get a chance to experience it," said parent Isaiah Wells. "My daughter will be in the ninth [grade], and we're all excited."
The new buildings are expected to be finished by the end of 2018.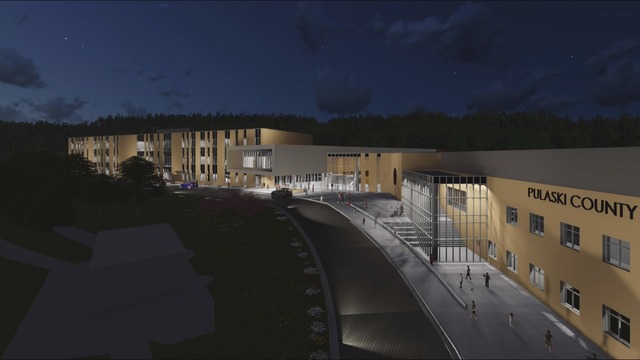 /p>