SALINE COUNTY, Ark. (KTHV) -- Two Arkansans in Saline County were robbed of $2,000 by the same telephone scam.
"They received a phone call from someone stating they were from the Saline County Sheriff's office,"
said Lieutenant Jeff Silk. "The call claimed that there were some legal issues that they needed to address because if not a warrant would be issued,"
Each victim was sixty-eight years old, a prime demographic target for telephone scams.
"Not only is this individual preying on the elderly, but he is giving the Saline County Sheriff's department an unwarranted recognition," said one of the victim's in a released statement.
There's also a new, and convincing, trick the Sheriff's department is warning people about; scammers are now using a phone application to disguise their phone number and display a phone number in selected area code.
The authorities pointed out that people are more likely to answer a phone call from their area than from out of state, making the scam extremely effective.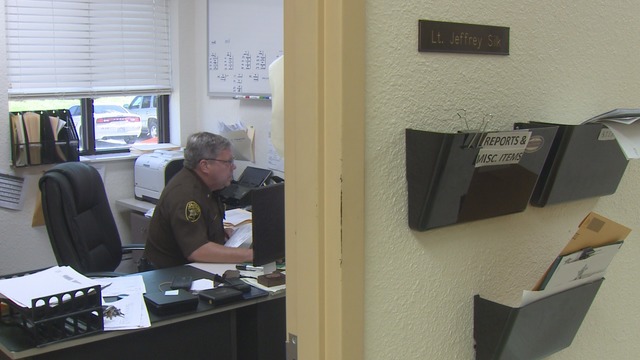 Silk cannot be sure if the scammer used this tactic, but the investigation revealed another trick they are positive he used: voicemail.
"The scammer went as far as setting up a fake voicemail for when people call back," said Silk.
The voicemail attempted to sound professional, but Silk said he hopes many people doubt its validity:
"You've reached the county's sheriff's department. All of our deputies may be assisting other calls at this time, but if you leave your name your number and a brief message stating the purpose of your call one of our deputies will get back in touch with you briefly. If this is an emergency. please hang up and dial 911."
The Sheriff's office is asking if anyone else has been contacted by this fake deputy please let them know. The Arkansas Attorney General's office website offers tips to avoid being telephone scams.