HELENA-WEST HELENA, Ark. (KTHV) -- As Phillips County Sheriff deputies investigate the brutal death of three dogs, there is an effort to beef up security at a Helena-West Helena animal shelter.
In July, the dogs at the shelter were found dead after workers realized the cages were left open. It is believed people brought their own pit bulls to practice fighting on the dogs.
"People actually do that for money," said Kaye Lynn Tankersley, who is trying to raise money for a security system.
One pit bull was found dead. The other two were in such poor physical conditions, they had to be put down.
"There was just blood everywhere; dogs were just torn up and laying dead," said Randy Norman with Arkansas Automated Security, recalling his conversation with the shelter's president, Gloria Higginbotham.
It was a similar situation in 2013 when at least five dogs were hurt. The shelter's director had evidence the dogs were used to train fighting dogs.
When Tankersley heard about the most recent deadly attack, she felt compelled to do something to stop it from happening again. With no cameras at the shelter, those responsible have not been caught.
"They know they can get away with it. It's time to do something," said Norman.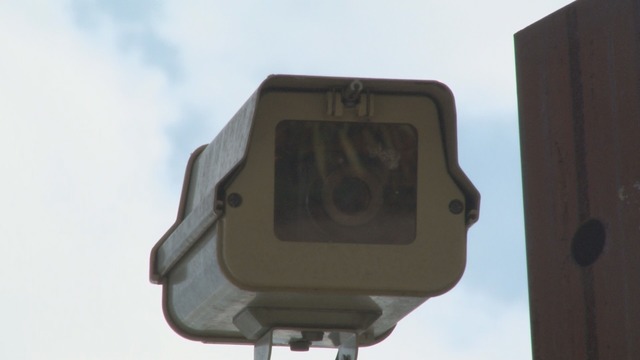 Tankersley reached out to Norman to help in the effort. Both want to donate their time and labor to put in a security system at the shelter' they just need the funds for the materials.
"We have a state of the art security plan to have perimeter beams and buildings protected as well," said Norman.
The security system will start recording and alert the humane society anytime someone steps on the property.
"When people know that's there, they usually turn around and leave," said Tankersley.
Urban Security out of New York donated 16 cameras. Including donated labor, what would be a $15,000 job, would cost $8,000.
"Animals are defenseless, and it's up to us to protect them," said Norman.
The Go Fund Me page was created almost a month ago and as of Monday afternoon, they have received about $400 out of their $8,000 goal
"There's a lot to getting this property protected the way it needs to be," said Norman.
Tankersley started thinking even bigger and hopes that after this security system is installed, the team can start helping humane societies across the state and eventually across the nation.
To donate to the fund, please click here.