LITTLE ROCK, Ark. (KTHV) -- Arkansans are still pushing for a local certified suicide hotline.
Those in need say out of state call centers are helpful, but when it comes to knowing local resources people like Tanya Phillips believe someone answering calls in state would be better in times of crisis.
"Those call centers are not familiar with our local resources. So they may have a handout, but they're looking online just like you and I would look if we were looking for a resource. They're not familiar with our local resources," said Phillips.
THV11 called the hotline, and we were redirected to Memphis, Tennessee. Operator Steven Oehmen, who answered our call, has been answering phone calls there for close to three years.
"We get as many calls from Arkansas as we do from Shelby County, which is where we're located," said Oehmen.
THV11 asked how Oehmen and his colleagues direct Arkansans in need to local health centers if they are outside the state. His answer is the reason many in Arkansas believe a local hotline should be set up.
"I can look up local resources, and I can always Google it," said Oehmen.
He said on a four to five hour shift he gets about 10-11 calls from Arkansas out of a nation total of 40-45 calls
"It would be more helpful to have more resources in Arkansas. Not so much because it's local but just to take some of the load," admitted Oehmen.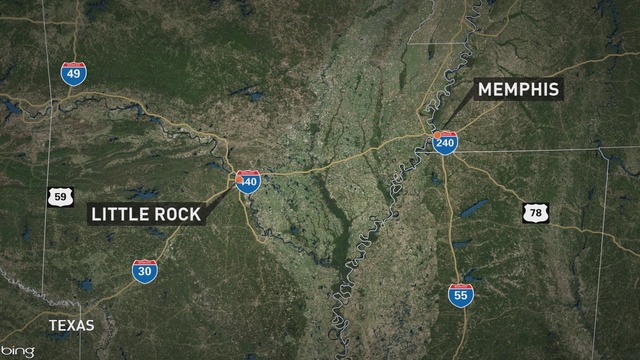 When it comes to veterans considering suicide or self harm, they do have their own hotline. However, the Arkansas Department of Veterans Affairs is still informing veterans of the large number of available resources across the state.
"A lot of people are not aware that we have primary care and mental health services available in the rural areas too," said an official from the VA. "Somebody in Russellville could go to the Russellville facility; somebody in Hot Springs can go to the facility in Hot Springs; rather than having to make the trip all the way to Little Rock."
Susie Reece with the Garland County Suicide Prevention Coalition is working on getting the first certified crisis center in Arkansas. She plans to incorporate as many services as they can.
"Not only suicide prevention, but also calls related to domestic violence, abuse human trafficking, and lots of other areas as well," said Reece.
The Garland County Suicide Prevention board is in the first stages of setting up a local crisis call center. When the Arkansas Suicide Prevention Coalition goes before the state legislature in January, they are hoping to get funding for the center.