AR hospitals face insurance lawsuits
NORTH LITTLE ROCK, Ark. (KTHV) – A controversial practice by some Arkansas hospitals has prompted four lawsuits, including one that seeks class-action status.
The issue at the center of the lawsuits is that the hospitals are refusing to accept the health insurance of patients who have been injured by the actions of others.
Brian Whitley of North Little Rock has a case that illustrates what is at issue. Whitley, a Little Rock firefighter, was severely injured in late 2013, when he collided with a car being driven the wrong way on Interstate 440.
Whitley was rushed to Baptist Health in Little Rock, and the other driver died in the accident. He was treated at Baptist, where his medical bills totaled nearly $64,000, beyond the $60,000 limit of liability coverage of the at-fault driver. At the time of the accident, Whitley told Baptist he was insured by QualChoice of Little Rock. But in his lawsuit, Whitley said Baptist wouldn't file his claim with QualChoice and refused to give him a sufficiently detailed bill that he could file the claim himself.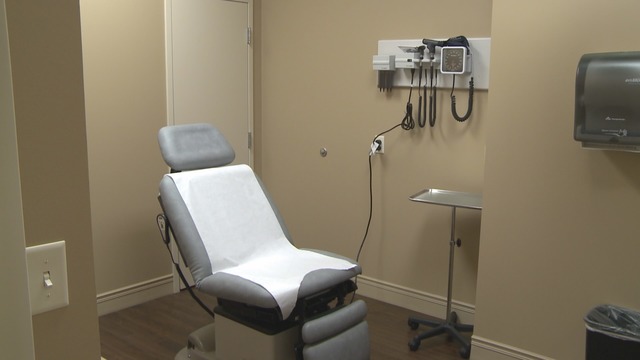 Instead, a medical lien was filed against Whitley to collect the nearly $64,000. That billing strategy came from a company called RevClaims of Jackson, Mississippi, which Baptist hired in 2012 for claims assistance.
The goal is for hospitals to be paid the higher list prices for services out of the patients' settlements with the at-fault party, rather than the discounted prices that health insurance companies have negotiated for policyholders. But patients said the hospitals are creating financial nightmares for them through tough collection efforts and liens that can harm credit scores. Hospitals said the practice is not against the law in Arkansas. Some states, though, have taken action to curb the practice, as Indiana did, outlawing it in 2013.
Whitley said that two years after the accident Baptist and RevClaims finally reduced the amount of the lien to about $20,000. However, that money came out of Whitley's settlement with the at-fault driver's insurance company and not from the insurer that had collected his health insurance premiums.
Four other hospitals face lawsuits for this billing practice: Northwest Medical Center-Springdale, St. Bernard's Hospital Inc. of Jonesboro, Lawrence Memorial Hospital in Walnut Ridge, and Conway Regional Medical Center.
For its part, Baptist said "the assertions contained in these lawsuits are wrong," and that its practices are consistent with Arkansas law and are widely practiced by most hospitals.
On its website, RevClaims said that within the first year working with the hospital, Baptist saw "a hefty increase of $600,000 each month in injury claims recovery."
To read the full article from Arkansas Business, click here.
Stay tuned with THV11 and THV11.com as this story develops.