LITTLE ROCK, Ark. (KTHV) -- ITT Technical University's Little Rock campus closed its doors Tuesday, and now students are left looking for other options.
Many of these students have already paid their tuition for the semester, and they are now questioning what will happen.
One student said he just wished the school would have given them all more time.
"From the email, it looks like there closed down for good," said former student Christopher Wood. He was two-quarters away from completing his degree, and now Wood searches for another school.
"All of us students have to find new places to go."
This comes after students received an email from ITT stating the school would be closing effective immediately.
"Right now I am looking at going to Strayer; it looks like there one of the few school that will take majority of the credits," said Wood.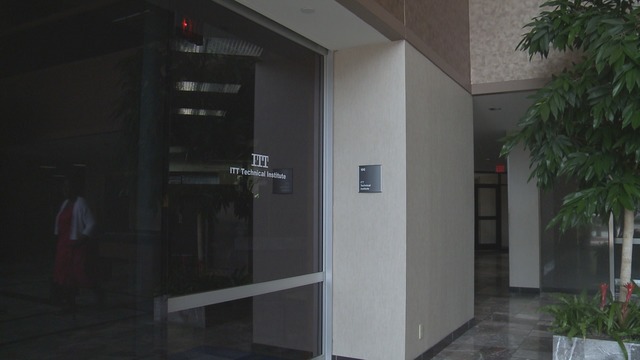 Students who left ITT within the past 120 days are eligible to have federal loans for their education forgiven. However, Wood isn't one of those students; he is paying for his degree with the help of the GI Bill. He's afraid that he may not have the money to continue his education.
"Those who use the GI bill will not be reimbursed, we have to find a new place to continue our education."
Students said when they got the notification they went to the Kirkpatrick Plaza where ITT Tech is located in Little Rock looking for answers. Students said when they got there the administration office for ITT was closed.
Wood said this isn't something that is new to the college. He just wished they'd given students time to prepare. Now he's left scrambling to find a school that will accept a good portion of his credits.
"It's just really hard because now I have to sit there and juggle work and supposedly starting school next week. Now, I have to find a new school to start going to. "
The closings of the ITT Tech campuses across the country comes after the Department of Education banned new students who use federal financial aid from attending.