LITTLE ROCK, Ark. (KTHV) -- New specialty debit cards at Arvest Bank highlight some of Arkansas' most beautiful attractions.
The Arkansas Department of Parks and Tourism partnered with Arvest Bank to unveil eight new bank cards.
Customers can chose from debit cards featuring the Blanchard Springs Caverns, Buffalo National River, Crystal Bridges Museum of American Art, Lake Chicot State Park, Lake Ouachita, Petit Jean State Park, The Ridges at Village Creek, and Whitaker Point.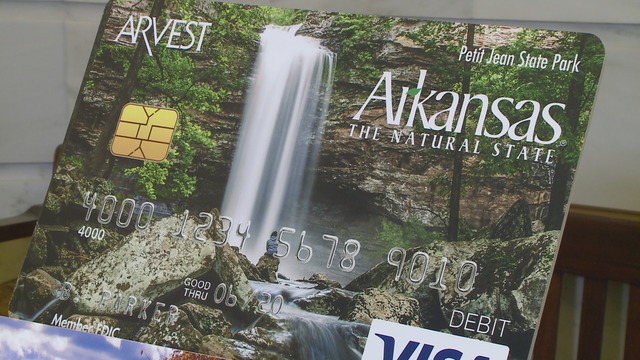 "There are many many attractions that Arkansans can take advantage of, and visitors to the state can take advantage of as well," said Jim Cargill, President of Arvest Bank in Little Rock. "So when you look at our selections here, you'll see that every part of the state is represented."
These are just the first editions of these cards. Arvest said they expect to release more locations on cards in the future.