BRYANT, Ark. (KTHV) -- Building goodwill in a new job has come easy to officer Scott West in his short time with the Bryant police department.
"He's a great guy," said Sergeant Todd Crowson, the public information officer for the department. "He's just one of those individuals you enjoy being around."
But for about a month, West has not been around. All since his nervous system started going haywire.
"When I woke up, I started feeling real anxious," West said by phone. "My left arm and left leg kind of started to get numb."
Those symptoms began a string of trips to the hospital for tests. Local neurologists detected Rocky Mountain Spotted Fever, but there's more to it than that. So, those doctors want to send him out of state. However, that's going to require more time off from work and more money.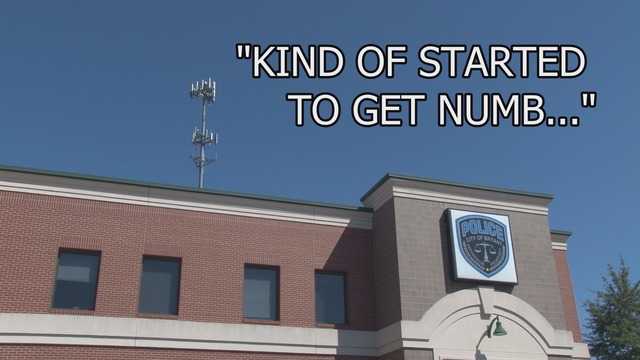 "With him being new at the city and here at the police department, he was short on time," Crowson said. West worked for 20 years in other departments, but only started in Bryant this past spring, leaving him with very few sick days to use.
His colleagues quickly responded.
"The amount of sick time he's received from other officers who are donating their time has been overwhelming," said officer Mark Klink. "It got to the point where we said, 'Hey, let's wait and see how long this thing goes.'"
One of West's commanding officers launched a GoFundMe. He set a goal of $5,000, and within three days donations already totaled nearly $4,000.
It's been overwhelming to a grateful West.
"I never expected it. It was a total surprise to me and my wife," he said, choking back tears. "They didn't have to do this for me at all, and I appreciate what they're doing."
West sees his doctors again this week. They will soon make a call on whether to send him to neurology specialists at the University of Texas Southwestern Medical Center in Irvine or a branch of the Mayo Clinic.