CABOT, Ark. (KTHV) -- Without knowing it, you could be putting yourself in danger by taking pictures or talking to people online. Thursday, the Faulkner County Sheriff's Office spoke to students about how to avoid being a victim of online criminals.
One of the Faulkner County cyber crimes investigators went to Cabot Freshman Academy to show students how predators are constantly targeting people through the internet in ways that are often seen as innocent.
"You're constantly online putting information out there," said the unidentified investigator.

On Facebook, Skype, Snapchat, Kik, or any other form of social media, if a student is not careful, he or she could be giving out information to the wrong person.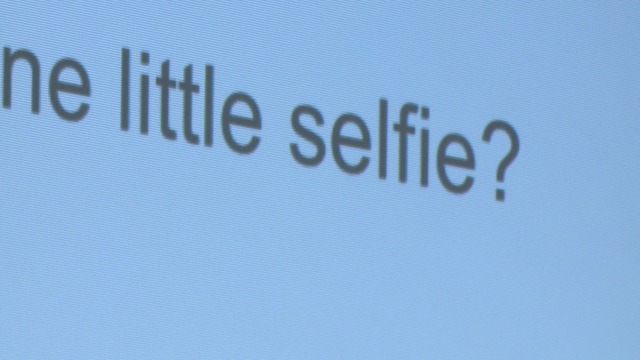 "I don't mean just finding out your name, I mean like drive to your house," said the investigator, who added that online criminals are everywhere, even in Cabot, and giving out information is relatively easy.
"I never thought you could find somebody's address unless they gave it to you," said student Patrick Shirron.
By sending a picture to someone, they have the ability through certain programs to find the GPS coordinates of the picture, thus leading them to a specific location. They can also find out when the picture was taken and what kind of phone it was taken on.

"You can strip that information out of all kinds of different files," said the investigator. "That information can lead them right to your house."

With just his name, the investigator was able to find a picture of Shirron's house.

"It's honestly really scary," said Shirron.

The investigator says too often, people talk to strangers online; many who pretend to be someone they're not.
The investigator tells us in most cases he works, the predator got personal information through a direct exchange of a picture like texting or email, since many social media sites are protected to a certain extent.
That's why he said never connect with anyone on social media if you haven't met them in person and the more private your settings, the safer you are.