Local
Little Rock police investigating homicide on Colonel Glenn Road
Officer Richard Hilgeman with the Little Rock police said a report of multiple shots fired came in around 4:40 p.m. Monday. Firefighters attempted to revive the victim with CPR for about 20 minutes without success.
One man has been taken into custody as a "person of interest."
Ark. state lawmakers reiterate opposition to both medical marijuana ballot issues
Two issues on the ballot would legalize marijuana for medical use, but more than half of the state's legislators oppose the idea. They held a press conference Monday morning voicing their concerns.
"We've already got a huge problem with substance abuse that we cannot afford to let grow in this state," said state representative Dan Douglas.
The search for Ebby Steppach enters its second year
It has been one year since anyone has seen or heard from Little Rock teen, Ebby Steppach. The then 18-year-old was last heard from on October 24, 2015. She was reported missing the next day.
"It's the last day we talked to her. It's the last conversation we ever had with her," said Laurie Jernigan, Eddy's Steppach's mother. It has been a year of heartbreak and frustration for Jernigan, who has been desperately trying to find Steppach.
Election 2016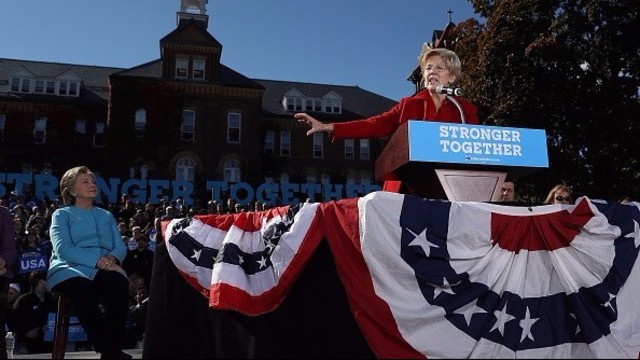 Warren: 'Nasty women' to 'cast our nasty votes' against Trump
Donald Trump has plenty of critics, but there are few who relish the role more than Elizabeth Warren.
That clearly seemed to be the case at a Monday rally in Manchester, N.H., as the Massachusetts senator took aim at Trump over his comment at last week's Las Vegas debate that Hillary Clinton was "such a nasty woman."
Fed up with media, Trump launches his own 'nightly campaign coverage'
The Trump campaign launched what it says will be "nightly campaign coverage" in a live broadcast on the Republican nominee's Facebook page Monday night.
The coverage began at 6:30 p.m. ET, the same time as most network nightly newscasts. Hosted by Trump campaign advisers Boris Epshteyn and Cliff Sims, the show was broadcast from the campaign war room in Trump Tower via Facebook Live.
National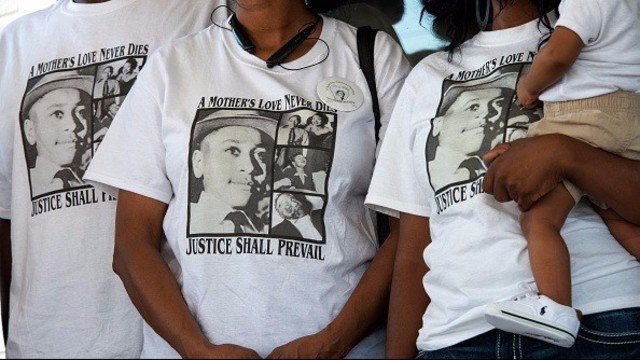 $20K raised to replace bullet-riddled Emmett Till sign
Nearly $20,000 has been raised so far to replace a bullet-riddled historical sign for Emmett Till, the Chicago teenager whose 1955 slaying helped propel the civil rights movement — 10 times what it will cost to replace the sign.
Since the Emmett Till Memorial Commission put up eight markers in Tallahatchie County in 2008, the sign near Tallahatchie River (where Till's body was found) has been a repeated target of vandals.
Some Obamacare rates rise 25% as Healthcare.gov opens for shopping
Federal regulators opened the federal exchange Healthcare.gov for consumers to browse for plans on Monday, as they announced that rates will be up 25% for the plans for which the tax subsidies are calculated.
The Department of Health and Human Services also warned that more than one in five consumers using the site will only have one insurer from which to choose coverage.
International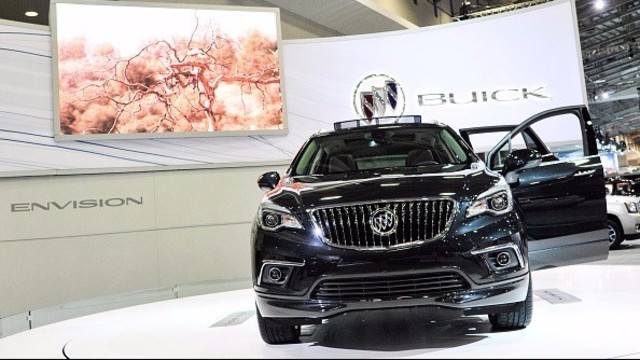 'Consumer Reports' shocks by lauding U.S. auto brand
Buick became the first auto brand from Detroit's Big 3 automakers in three decades Monday to place in the top three in Consumer Reports' annual ranking of the most reliable automobiles.
The upscale General Motors nameplate came in third behind Lexus and Toyota in the closely watched index that predicts how well cars will hold up over the years. Out of 29 brands, Asian nameplates accounted for seven of the top 10 spots.