HOT SPRINGS, Ark. (KTHV) -- In July, five officers were killed in Dallas and three in Baton Rouge. A local ironworks shop in Hot Springs wanted to do something to remember them.
Tri-Lakes Ornamental Ironworks handmade iron memorial benches to send to both Dallas and Baton Rouge. The workers said this was a way to show that these officers have not been forgotten and will always be remembered for their sacrifice.
"They fight for us, fight for our citizens," said graphic designer, Angie Phillips. "We feel they deserve some type of acknowledgement for what they have done for us."
Phillips and her team are donating one bench to Dallas and two to Baton Rouge, for each department that lost an officer.
"The benches are custom made, designed and welded in the shop. Phillips added that all materials used are American made.
"Making the memory benches means so much to me," said Phillips.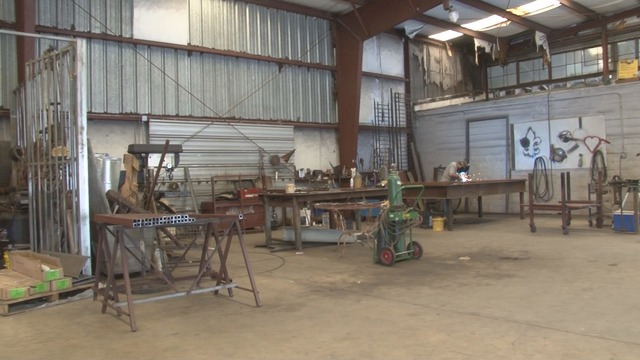 The benches include pictures of the officers, a special poem, and on the back are signatures of officers with the Hot Springs Police Department and the Garland County Sheriff's Office.
"When we contacted Dallas to let them know what we were doing they were so thankful, saying that it 'means so much,'" said Phillips.
These benches that would sell for $425 dollars each, are being given to the police departments at no cost.
"It's going to be a warm feeling, I believe," said Phillips.
Tri-Lake Ironworks teamed up with Sigma Supply of Hot Springs to deliver the benches. The bench to Dallas is expected to be delivered early this week, while the benches to Baton Rouge will be sent as soon as they're complete.