HOT SPRINGS, Ark. (KTHV) -- Labor Day signals the end of summer and for many Hot Springs businesses, it has been a good one.
Business owners say this year has been one of the best in recent years. A significant increase in sales makes this Labor Day weekend a success.
While most are out touring, Hot Springs' oldest bar, the Ohio Club, is busy making history.
"It's not a sports bar; we don't have TVs on the walls. It's about absorbing the history," said Owner Mike Pettey. He also added that his sales are growing.
"My numbers are up 30 percent from last year, so it has been phenomenal. You can tell by the noise, the people, and the traffic," said Pettey, and Labor Day weekend is only adding to that success.
Six years into owning the bar, Pettey is finding ways to generate revenue based off of history. "When you're sitting in the bar here, you're sitting in a place where Al Capon sat, where Babe Ruth sat, and where May West performed in the '30s.
"The people are coming into Hot Springs, and Steve Arison has done a great job with bringing people into Hot Springs," said Pettey.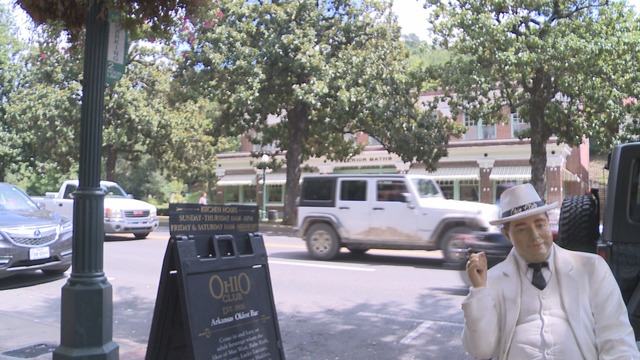 As the CEO of Visit Hot Springs, Arison has seen the city undergo a 5.3 percent business increase through the first eight months of the 2016. Making it one of the most successful years in recent memory. Tourists attribute the increased foot traffic to the pleasant weather also.
"Real nice today, a lot of shops, and I still hadn't been in the brew house yet," said tourist Art Walters.
Pettey added that he hopes to continue upholding a legacy and watching his numbers grow.
"When you come in here it's all about the history."