JACKSONVILLE, Ark. (KTHV) --This is the first school year that North Pulaski and Jacksonville will not be rival teams.
A new mascot, new faces, and, for some, a different building greet the students at newly formed Jacksonville-North Pulaski high school.
"You would think there would be a lot of 'I'm from North Pulaski' or 'I'm from Jacksonville,' but you don't hear that talk," said Berry Hickingbotham, head football coach for JNP.
He said the larger student body is keeping the school spirit high, making this weeks football game even more exciting.
"We had a great crowd for our red white game, and we just hope that enthusiasm follows through."
The JNP's hallways are now filled with close to 300 more students, a transition officials said went better than expected.
Senior Trente Palsa said moving to the old Jacksonville High went smoothly. He said the past rivalry between the two schools was a major concern at first though.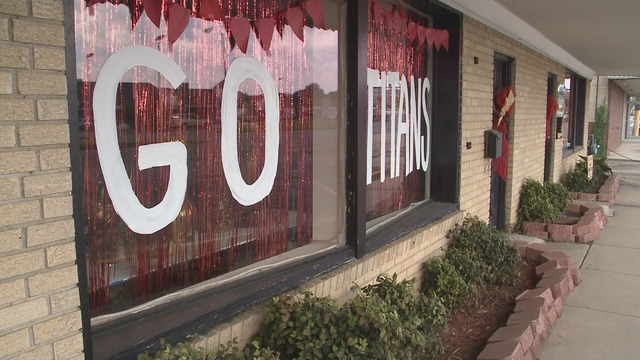 "The first few days we were all kind of nervous and all the Jacksonville kids said, 'ohh theres the North Pulaski kids' and the North Pulaski kids said, 'ohhh there the Jacksonville kids.'"
"So far things are running smoothly, I've had a really good senior year so far and I think that we're all really excited to be the first graduating class of Jacksonville North Pulaski."
People in the community are making it known they support the Titans.
"You'll see a whole business front has decorated their windows their poles in lighting bolts Titans. We support our school district, and we've been fighting for this we have it," said Amy Madision, a Jacksonville resident.
"You really feel the spirit of Jacksonville, and eveyrone is on board and everyone's supporting."
The Titans will kick off their first home game against Mills on September 2.