LITTLE ROCK, Ark. (KTHV) -- Joe T. Robinson high school joins the Seattle Seahawks and the Texas A&M Aggies with their own 12th Man tradition.
Matthew "Birde" Burdick was the starting quarterback his senior in 2003.
While he was the big man on the Robinson campus, he hid his high social status with his humility on the field.
"It wasn't him taking all the glory for a play or anything like that. It was a team effort, and he was just a team player," said Kimberly Burdick, his sister.
Birdie, who wore number 12, only played one game his senior season.
"I took off work, and I'm glad I did, because it was his last game ever," said Burdick.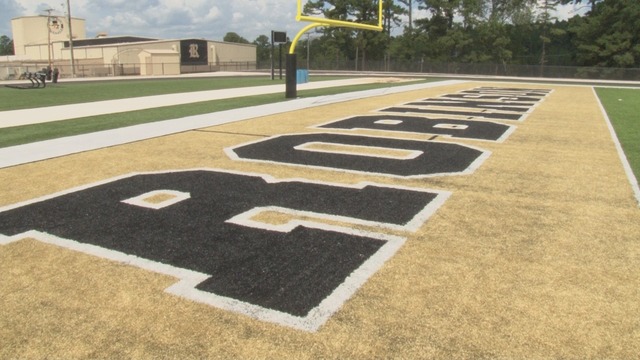 On September 12, 2003, Matthew was in a deadly car accident, leaving him brain dead.
"He went right off the road and hit a tree just with his head," said Burdick.
While the loss was undeniably tragic, his team was driven by Number 12's on-field leadership, as they rattled off 12 straight wins.
"It reminds us life is precious. We have got to live every day to the fullest, don't waste an opportunity," said Coach Todd Eskola, athletic director and head football coach at Robinson.
Eskola uses Birde's number as a lesson, starting every season with a pep talk to the new team about the significance of number 12.
"Be kind to one another and love one another, because you may not get to tomorrow. And that's been a story that we've shared with every group since 2003," said Eskola.
Eskola keeps the Burdick family a part of the Robinson family.
"Everybody has a part in the success and the failures of our students, our children, and the community; we are a family," said Eskola.
The only game Burdick's father missed was the day his son died. And for the last 13 years, he has sat in the press box, filming every game for the Senators.
"It's just an honor. This school is so great; they're like family now," said Burdick's father.
The new turf field proudly displays a "12" in the center for players and fans to remember that they are not immune to tragedy.
"Kids that are teenagers often think they are bullet proof. They think 'it can't happen to me,'" said Eskola.
However, when it does, like it did for the Burdick family, there's hope. Robinson's first home game on the new field is Friday night at 7 p.m. against Central Arkansas Christian.
Burdick's parents are doing the coin toss to start the game.