LITTLE ROCK, Ark. (KTHV) -- Four years after its announcement, the plan to widen Kanis Road in Little Rock has stalled again.
It is one of the largest funded projects the City of Little Rock has ever taken on, and now some drivers are frustrated, wondering when the project will finally be finished.
The congestion on Kanis Road in West Little Rock is a headache that drivers like Ronnie Tolbert experience every day.
"It gets hectic. You have to wait a long time just to get anywhere," said Tolbert.
Mike Hood, Civil Engineering Manager for the City of Little Rock, said the area is experiencing growing pains.
"It's right now an old country road that's seen phenomenal growth throughout the corridor," said Hood.
The road widening project was supposed to begin last year, but the City sad the date has been pushed back to 2017.
"Certainly, I would have liked to see that done," said Hood. "It did have to go back for some design work. Everything about it is a very large project."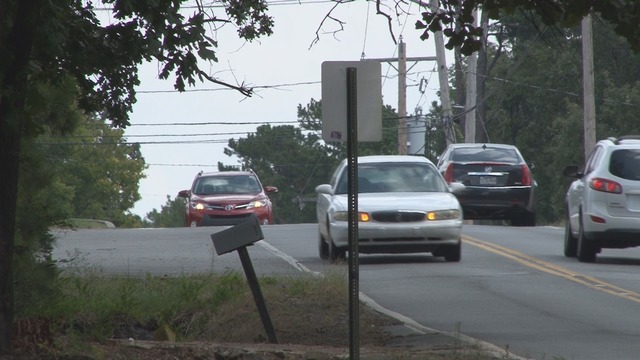 Offers are being made to acquire 52 pieces of land to begin the widening. Hood added that the section runs from South Shackleford to South Bowman and on to Gamble Road.
"Really the problem is the volume. Right now, volumes are up more than 15,000 vehicles a day on just two little lanes of traffic, and that's way over capacity for that roadway."
Hood said once this project is finished the roadway will all be curbed and guttered.
"There won't be any shoulders, any ditches. All new drainage systems to prevent flooding."
Commuters like Tolbert feel the project is long overdue and a dangerous stretch of road.
"Any emergency vehicle, if he comes wailing through here, there's nowhere to pull off with just two lanes," said Tolbert.
The City says once the project does begin it will take about nine months to widen this road from two to five lanes. Before construction begins, utilities will have to be relocated, a process that could take an additional nine months.