LITTLE ROCK, Ark. (KTHV) -- One Little Rock organization is helping furnish the homes of those once homeless.
Jericho Way has created a new program that allows former homeless individuals to receive furnishings once they move into a new residence.
The program has only been around for a few months, and already they have housed 21 people--a number they're looking to increase by the end of the year.
"I relocated to Little Rock about six months ago," said recipient Eric Stansberry. "In the process, I was living in a homeless shelter."
Stansberry is now helping others find their way while being homeless.
"I was shocked by the amount of help and the compassion and love that I received."
Jericho Way offers homeless the opportunity to gain independence and become acclimated within the community.
"Our focus is providing people who need assistance with the assistance they need to get off of the street or to be in a safer environment," said program manager Sister Elizabeth Greim.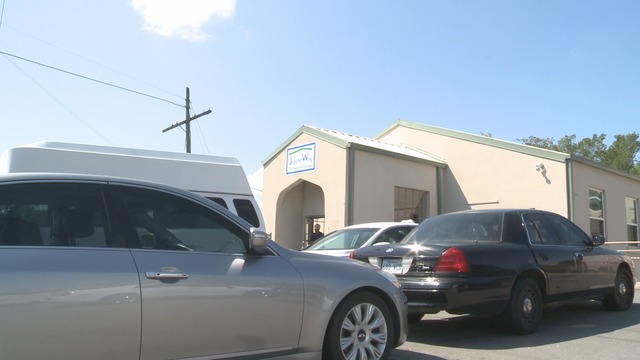 After the residents have been approved, they are then brought to one of three locations that Jericho Ways has partnered with. The next process is to, of course, furnish the home, but that process can be a little costly.
With help from volunteers at Home Hearts, they accept donations from people across the state, providing furniture and other household items.
"If they don't donate items ,they financially try to help us so that we can go to some of these second-hand stores and get some good deals on the items we need," said Home Hearts volunteer Stephanie Buyers.
So far, 21 people have been placed in apartments, and Stansberry was one of those people. He said he can have a new life right here in Little Rock.
"I always tell people to give back. It's not so much as what can I get from the world. but it's what I can give back in return. So, I am learning on a daily base on how to pay it forward," said Stansberry
Volunteers are in need of storage space for furniture waiting to be moved in. You can contact Jericho Way at 501.916.9859.