LITTLE ROCK, Ark. (KTHV) -- If tinkering with cars, taking stuff apart, or building something new is your thing then the 5th Annual Tinkerfest at the Museum of Discovery is where you'll want to be this Saturday!
The day long event includes more than 50 hands-on, interactive activities for adults and kids.
Each activity engages children and adults, teaches visitors how everyday objects such as cars and computers work, and provides opportunities to explore the engineering and science behind building objects.
For more information, please visit the Museum of Discovery's website.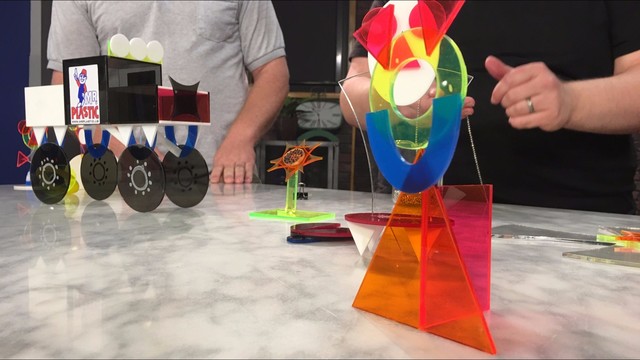 Tinkerfest 2016 Activities:
Lock Picking
Battle Bots
Traction
3D Pens
Tech Take-Apart
Jewelry Making
Lego ArtBots
Lego WeDo Robotic Animals/Hacking/Customizing
Lego Battle Tracks
Lego Pinball
DIY Cookie Cutters
Balloon Cars
Harmonica Making
Pan Flute Making
Communication Zip Line
Spinning Tops
Physics Smorgasboard
Cosplay and Costume Making
Finger Knitting
Shadow Puppets
Embroidery Hoops
Rope Making
Photo Reactive Paper
Spectroscopy/Ink bleeding
Tiny Drawings
Bug Bots
Tinkering with Food
Plastic Sculpture Fabrication
Toy Take Apart
Bernoulli Blowers Course
Intro to Circuits & Power Management Demo
Airplane Challenge
Duct Tape Delights
Gravity Go Carts
Makey Makey
Giant Bubbles
Water Rockets
Cascading Water
Water Towers
Water Wall
PVC build
Car Take Apart
Intro to Carpentry
Climb on a Big Rig
Bridge Build
Catapults
Pool Noodle Racers
Stomp Rockets
Solar S'mores
Reaction Rocket Bouncers
Mini-Golf with PVC & Paper
Plastic Fusion
Lincoln Log Building Planks
Geometric Dowel Construction