WASHINGTON, D.C. (KTHV) -- The National Park Service is now accepting applications for $3 million in grants to support the preservation of World War II internment camps that imprisoned 120,000 Japanese-Americans.
"Through these grants, the National Park Service is giving communities and partners a voice in telling the difficult story of Japanese American confinement during World War II," National Park Service Director Jonathan B. Jarvis said. "By doing so we honor those who endured incarceration and ensure that a new generation of Americans can learn from this tragic episode in our history."
Arkansas had two Japanese American Internment camps which could qualify for grant money from the National Park Service.
The Jerome War Relocation Center was a Japanese American internment camp located in southeastern Arkansas near the town of Jerome. Open from October 6, 1942, until June 30, 1944, it was the last relocation camp to open and the first to close, and at one point it held as many as 8,497 inhabitants. After closing, it was converted into a holding camp for German prisoners of war
The Rohwer War Relocation Center was an internment camp located in rural southeastern Arkansas, in Desha County. It was in operation from September 18, 1942 until November 30, 1945, and held as many as 8,475 Japanese Americans forcibly evacuated from California.
Congress established the Japanese American Confinement Sites Grant Program in 2006 to preserve and explain the places where Japanese American men, women, and children--most of them U.S. citizens--were incarcerated after Japan attacked Pearl Harbor in 1941. Japanese American Confinement Sites grants are awarded to eligible groups and entities, including non-profit organizations, educational institutions, and state, local, and tribal governments, for work to preserve confinement sites and their histories.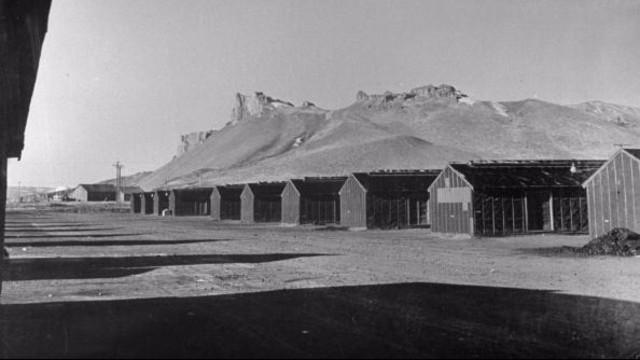 In establishing the program, Congress authorized up to $38 million in grants that can be awarded over the life of the program, with funds appropriated annually. To date, the program has awarded more than $21 million in grants to 163 projects involving 20 states and the District of Columbia.Grants may be used for a variety of efforts, including the design and construction of interpretive centers, trails, wayside exhibits, and other facilities, oral histories and site-history research, school curricula, and purchase of non-federal land at authorized sites.
The program requires applicants to raise project funds from other sources to "match" the grant money, which is awarded after a competitive review of project proposals. Successful grantees must match $1 in non-federal funds or "in-kind" contributions to every $2 they receive in federal money. Matching funds can be raised and spent during the grant period and do not have to be "in the bank" when a group applies for a grant. Applicants may receive up to two grants a year.
The deadline for applications is Tuesday, Nov. 1 (5p.m., MST).
More information, including 2017 application materials and lists of the program's most recent awards, is available on the grant program website.