BRYANT, Ark. (KTHV) -- A school zone that already deals with traffic problems near Bethel Middle School could see even more traffic. Plans for a new subdivision across the street leave those who live nearby concerned that the situation could become much worse.
"When traffic is at its peak it will be past our driveway," said Wade Wyse, who lives next to the construction project near the school.
The Bryant planning department approved a zoning request from a developer to turn the land across the street from the school into a subdivision. The developer has been approved for use of 11 acres, which will be about 40 lots. The city says the developer has plans to add to that in the future.
Wyse worries about the safety of his daughter as she walks home from school.
The school districts policy is to ride the bus, a student must live outside a two mile radius from the school.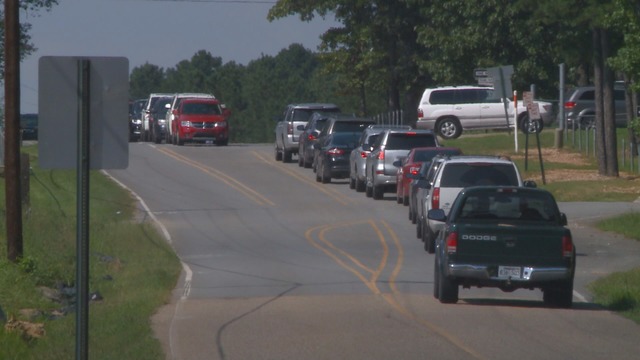 The school has been very nice about the situation, according to Wyse.
"The principal walks my daughter home," said Wyse ,which has him asking the school district for a request. "Temporary permission for our daughter to ride the school bus."
While there are not plans yet, street improvements are not out of the question. The city said that will be discussed at future meeting when the project is further alone. The city added there is a long term plan to add a third lane along this street, but no timeline currently.
The school district released a statement saying they know this subdivision will increase traffic, so the superintendent will meet with community leaders to address these concerns before they become a larger issue.