PINE BLUFF, Ark. (KTHV) -- On Monday night, the Pine Bluff city council passed an ordinance requiring all municipal workers for the city of Pine Bluff, including department heads, aldermen, and police officers, to live within city limits.
It was not an easy decision for the council to reach, which is why Monday was the third time it was discussed.
If this ordinance holds, and does not get vetoed, it will apply to all Pine Bluff employees who are hired January 1, 2017
All other employees already working for the city will be exempt.
The aldermen and women and Mayor Debe Hollingsworth addressed the familiar ordinance Monday night.
"People that work for us, that receive checks, and give us services, should live in our community," said Alderman Glen Brown Sr., who is in full support of the ordinance.
Brown Sr. said making employees live in the city brings money and growth.
"We can control the tax dollars that come into Pine Bluff, Arkansas, that's our job. That's what we should do," said Brown Sr.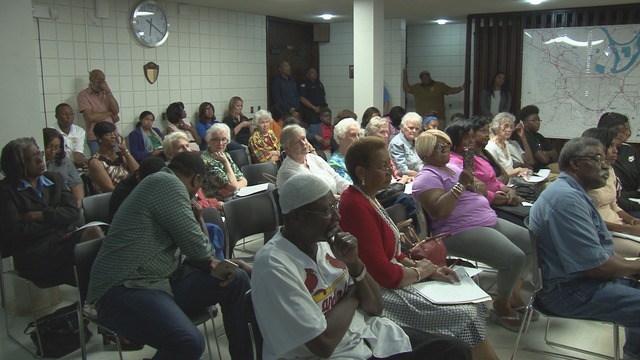 On the flipside, Alderman George Stepps doesn't have a problem with employees living in the city, but doesn't think their residency will change financial growth.
"This is being proposed will not affect the $3.8 million you are referencing," said Stepps.
Brown Sr. used Little Rock's passing vote last week for a residency requirement, as an example on Monday.
"Little Rock is a full, strong, striving city, and they are trying to do something about residency," said Brown Sr.
The residency ordinance did not get unanimous support, but enough to pass. This ordinance passed earlier this year in March, but was vetoed by Mayor Hollingsworth.
If she's going to veto it again, she must do it within the next 5 days.