What is Severe Weather?
Welcome to the THV11 Severe Weather Guide. Arkansas weather is the great equalizer. Severe weather affects us all, and especially in Arkansas, the dangers and unpredictability of severe weather is something we all need to be aware of.
This guide highlights Severe Weather Season, March through June. However weather in any season of the year can become severe. Tornadoes, flooding, lighting, snow and ice can be more than inconvenient - they can be deadly.
Our goal at THV11 is to serve Arkansans with accurate and dependable storm team coverage. We're here to keep you safe, and when severe weather threatens you can trust our team's experience and you can be assured that we're committed to invest in cutting edge weather tracking technology. We're delighted that you're here for this important life-saving information and you can trust us to be here for you when it's time to protect what's important.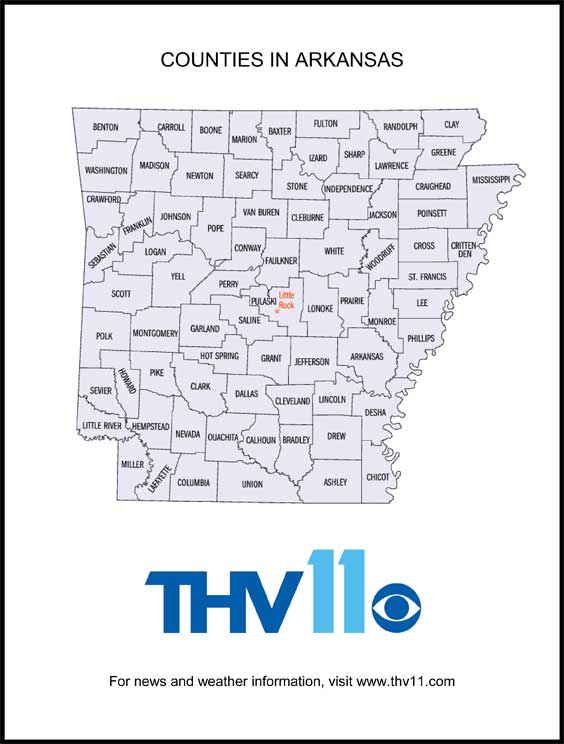 Click to print a map of the Arkansas counties.