LITTLE ROCK, Ark. (KTHV) - Discover Arkansas traveled to Faulkner County this week to walk a bridge that dates back decades.
The Springfield Bridge was built in 1874 in Springfield, Ark. The bridge originally connected to Des Arc.
It was restored and carefully moved to Beaverfork Lake Park in 2017.
PHOTOS | Discover Arkansas takes us to a charming bridge in Faulkner County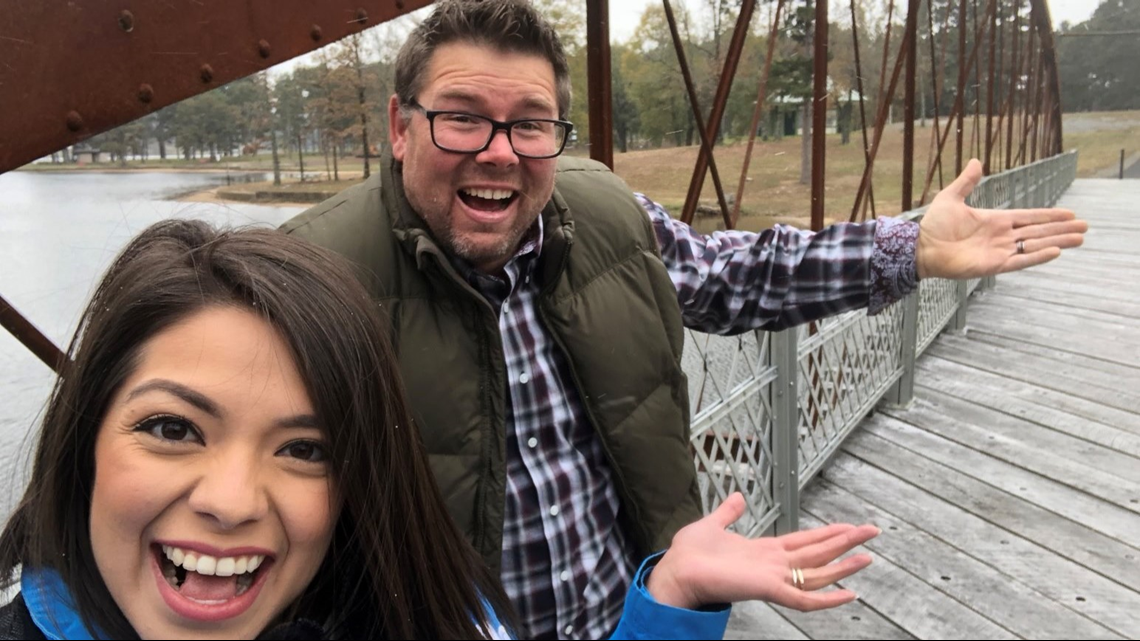 Arkansans may visit the historic bridge year-round at no cost. The pedestrian bridge is surrounded by Beaverfork Lake, wildlife, picnic benches, and disc golf.
Make sure to LIKE Adam Bledsoe and Mariel Ruiz on Facebook. They want to know where Discover Arkansas should travel next!
RELATED HEADLINES:
Take a trip with us to a scenic hideaway in the heart of North Little Rock
Walking through a cloud of beautiful fall foliage, sunsets at Mount Nebo State Park