YELL COUNTY, Ark. (KTHV) - October's rain is making for bold and bright fall foliage across central Arkansas.
THV11's Discover Arkansas team traveled to Mount Nebo State Park to see the vibrant colors up close.
Our first stop took us so high above the river valley we were walking through a cloud.
Orange and golden leaves have created a stunning canopy over the crooked and steep roads that lead up the mountain.
PHOTOS | Fall foliage scenes on Discover Arkansas trip to Mount Nebo State Park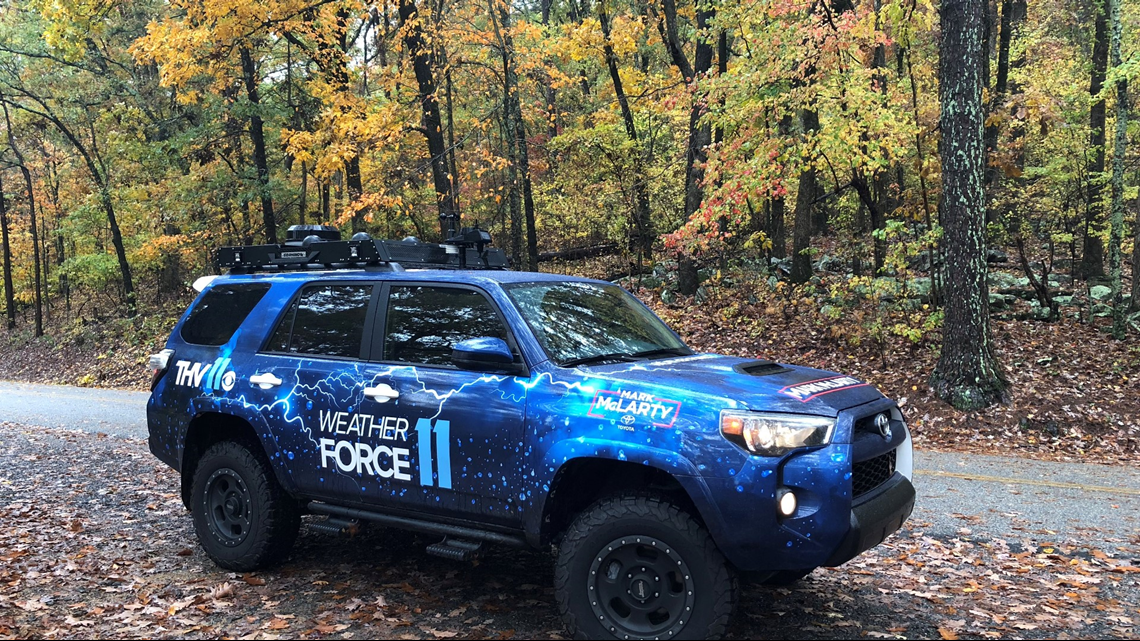 The state park sits atop the 1,350-foot Mount Nebo. Park Interpreter Jackie Rupp said Mount Nebo offers incredible views of the Arkansas River Valley and Lake Dardanelle. It also includes more than a dozen cabins, campgrounds, tennis courts, pavilion and swimming pool.
If you're planning to see the autumn colors, you'll have to hit the road soon. According to Arkansas.com, leaves are hitting peak colors this week, while the Delta and South Arkansas are expected to change in the middle of November.
A big thank you to park interpreter Jackie Rupp and Phil Morgan for sharing that incredible hang gliding video!
Discover Arkansas hits the road again soon so "like" the THV11 Facebook page to tell us where we should go next!
Stay connected with THV11 for the latest news, sports, and weather. Download the THV11 News app now.
Have an idea for a story? Send news tips to news@thv11.com, and visit us on Facebook, Twitter, Instagram and YouTube!