SEATTLE — A brand-new eyepopping retrospective is going on display this weekend at MoPOP.
"We're currently in "Hidden Worlds: The Films of Laika," which is our new exhibit and MoPOP," said Amalia Kozloff, MoPOP's Curator. "This was a collaboration and partnership with Laika, so it was working with them for the past two years and really creating every single thing in this exhibit, from the graphics to the content to what artifacts are being included."
"It's an about 8,000 square foot exhibit, with lots and lots to see, interactive and props and immersive environments," Kozlov said. "Each section of the gallery is separated by film, and there are gallery films that talk about each of those films themselves."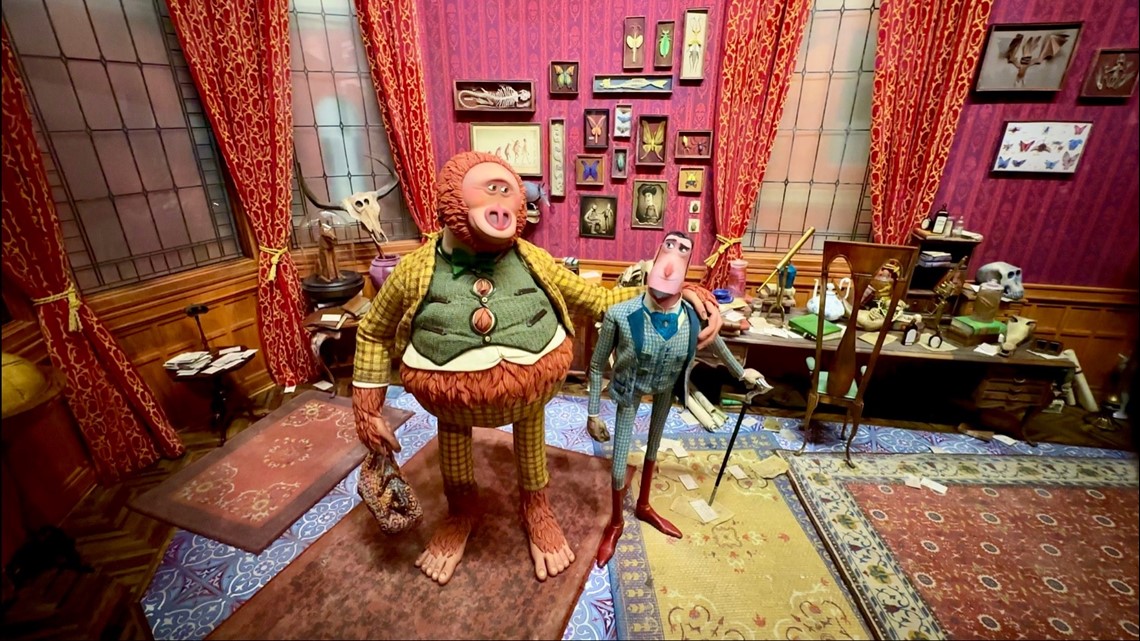 "The props and the puppets are so amazing, the intricacy and the detail," Kozlov continued. "The detail that goes into every single thing in the costumes in every piece, because it has to be good for the film. They're beautiful. They're absolutely amazing. The artistry is outstanding."
Producer and Laika studio's Head of Production Arianne Sutner is thrilled that the work they do down in their Portland, Oregon headquarters is going on display for everyone to see.
"I love that all this work that we do that is getting a large audience to see it in three dimensions just to get a feel of all this beautiful work that we do. Every shot, every component of a shot, every set, every prop puppet, they're all works of art," Sutner said. "I think it really will give people a good sense of what we do and get them excited about and hopefully go back and see these movies."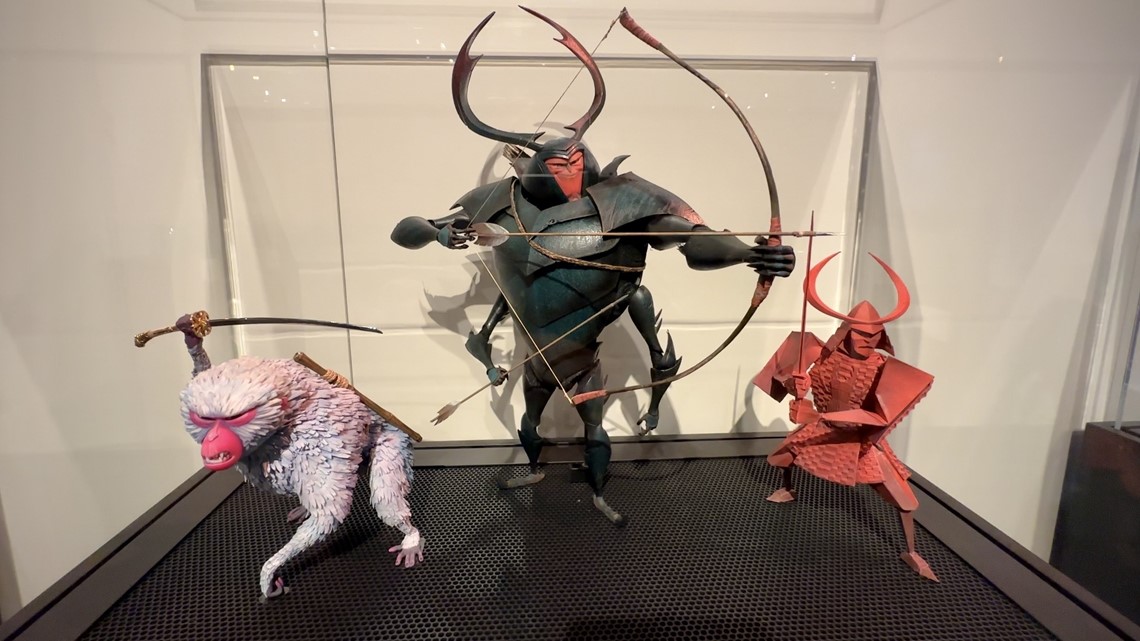 "When folks come to this exhibit, if they're already super-fans of Laika, they will find something and see something they've never seen before. But also if they're just familiarizing themselves with the studio, they will get excited about stop-motion animation and all the things that can be done with it," Kozlov said.
"I hope that folks when they come through are really inspired."