Karen Allen, the actress who plays leading lady Marion in the original movies is set to reprise her role in a brief cameo, further enhancing the charm of the short film.
Croxton tells 5NEWS that the journey began after the showing of his group's previous film, "In the Blink of an Eye," an homage to James Bond films of the past that also starred young elementary-age kids as actors.
Croxton says that one priority students and the production team had throughout filming was authenticity— "We wanted it to feel like a real Indiana Jones movie." Even the poster was made with respect for the previous films, being hand drawn in a similar style by artist Ludo D. Rodriguez-Pascal.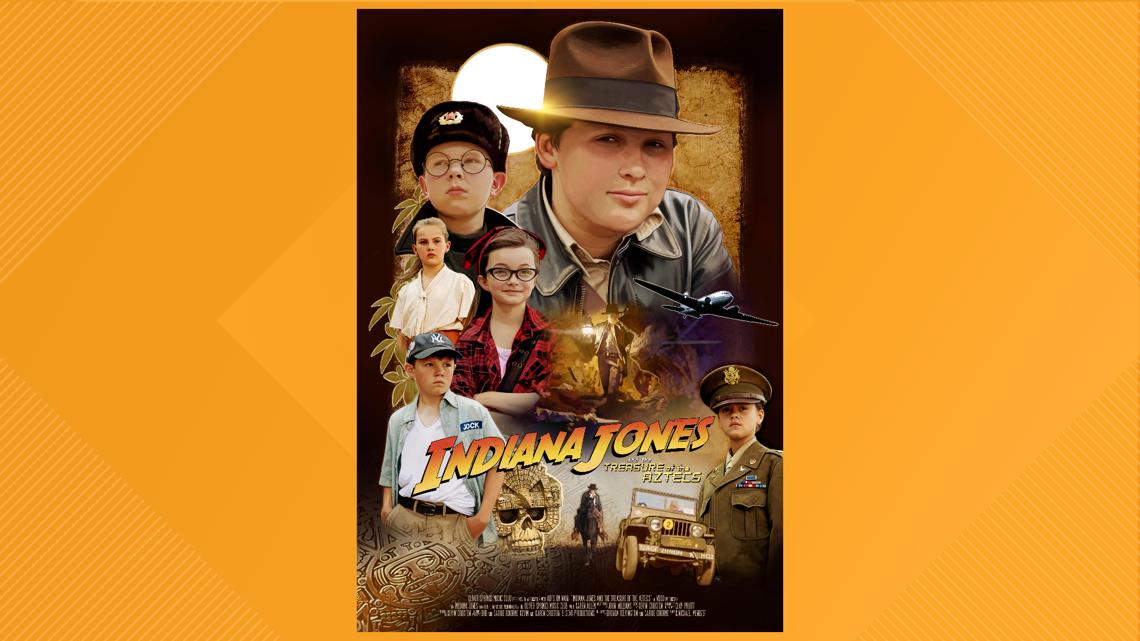 Croxton says that a fundraising phase in 2022 was necessary to raise money for the high bar of quality he knew the kids could reach with the right resources. Those resources, along with those from Arts on Main, were used for everything from hiring a specialty costume designer who ordered wardrobe elements from across the United States, to location scouting across the entire state of Arkansas.
Levi Bull, the talented young man who played Indiana Jones said that he's watched all the original movies "at least three times ... I was so excited when I first heard, and I just loved it."
Croxton said, "I think the kids have an appreciation for what it takes to make a movie.
When asked if cast members got to interact with a broad range of animals (like in the main Indiana Jones films), Croxton said he didn't want to spoil anything, "But there are horses, pack llamas, and a snake ... we tried to cover all the bases of Indiana Jones ... The kids just learned that hard work pays off— when they get to see their final product and they get to see the success of our film."
When asked about his intent behind the short film, Croxton said they sought to create a tribute to the film series, teach kids about the history of classic films, and inspire a passion for the processes of film and music production.
Download the 5NEWS app on your smartphone: