LITTLE ROCK, Ark. — We are wrapping up our week-long focus on remarkable couples today, with a lesson in love. A lesson that sometimes you just have to give Cupid a little nudge.
"I cannot think of anyone else I'd want to grow old with," said Wanda Ruffins about her husband John. "No one else can share our memories. And we've had some wonderful memories."
Their memories began more than four decades ago.
"And let me tell the story," joked Wanda, because "I created the story."
The two had signed up for an archery class at the University of Central Arkansas.
"I already had my eyes on John," she admitted, "he had a nice smile."
But the class was too big, so the teacher had to split it into two days, and put out a sign-up sheet for the students to pick a day.
"And then, I knew his name, so I wrote his name down," she explained.
She wasn't taking any chances of never seeing this mystery man again.
"If I go for something, as you can tell, I go for it," she smiled.
She went for it and so did both of their very large families.
"Our families got along from the very start," she said. "I'm from a family of 13, he's from a family of 14."
As anyone from a big family can attest, approval is everything, and John certainly had that.
"My mom would always say if there's an issue it had to be me, John is perfect."
Two weeks after graduation, they got married, and that's when Wanda met her second great passion.
"I knew from the day she walked into a classroom from how she lit up and started working with children that that was her calling," said John.
For nine years, the two worked long hours in their careers.
"Time flies," she said. "It does. Especially when you're having fun."
Wanda shooting up the ranks, already a principal. John working in IT for the Little Rock School District.
When they decided to adopt a baby boy named Jonathan, they'll never forget that drive to meet him at the Little Rock Airport.
"We had told our parents we didn't want anyone going but us to the airport," they said. But remember, they have a big family. "We had a trail of cars to the airport to get this baby boy," they laughed.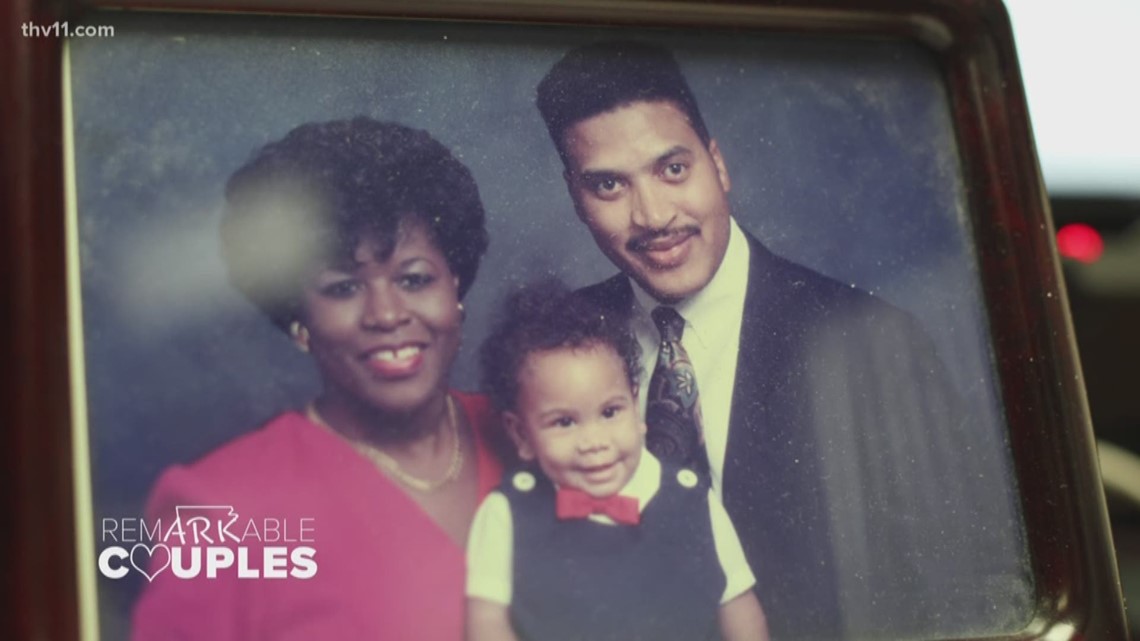 Four years later, the family of three was happy, hanging out at the house, and then?
"We got another call," she said. "There's a baby girl. And John was like can we love that one as much I love this one? Can I love anymore? That went on for what 30 seconds?"
And over the next few decades, the Ruffins continued to teach, to coach their kids' sports and they learned a few lessons along the way.
"I'm not always right," admitted Wanda. "Wow!'" Gasped John. "I hope you got that one," he joked to the camera.
Then one day they got another phone call. Wanda and John were about to become grandparents.
"Oh, my goodness," John said with a smile of love that washed over his face. You could literally see the love in their eyes. "These are the favorites right here," he joked as he pointed to their picture.
The youngest loves his grandma. The oldest?
"He says hey Mimi where's Paw Paw," admits Wanda, "everything is Paw Paw." "This little one he's going to challenge me," John said, "she loves his Mimi. He does. He puts his head down on his shoulder and you got you one!"
If you're looking for a secret, how Wanda and John have stayed together for 42 years, they say it all comes down to this. "There has to be a level of commitment. The good times the bad times," she said. "It's not always going to be good."
Today, though, the times are good and about to get better.
They say they're a few years from retirement. More time to love on their grand-kids and tell them the story of how, no matter how many people were in that college archery class, grandma was not going to let Cupid's arrow miss.