1. Cathead's Diner opened June 13 of this year, in the heart of Little Rock's up-and-coming neighborhood, East Village. They serve breakfast and lunch during the week (Tuesday through Friday) and brunch on the weekends.
Photos of Cathead's Diner | Eat It Up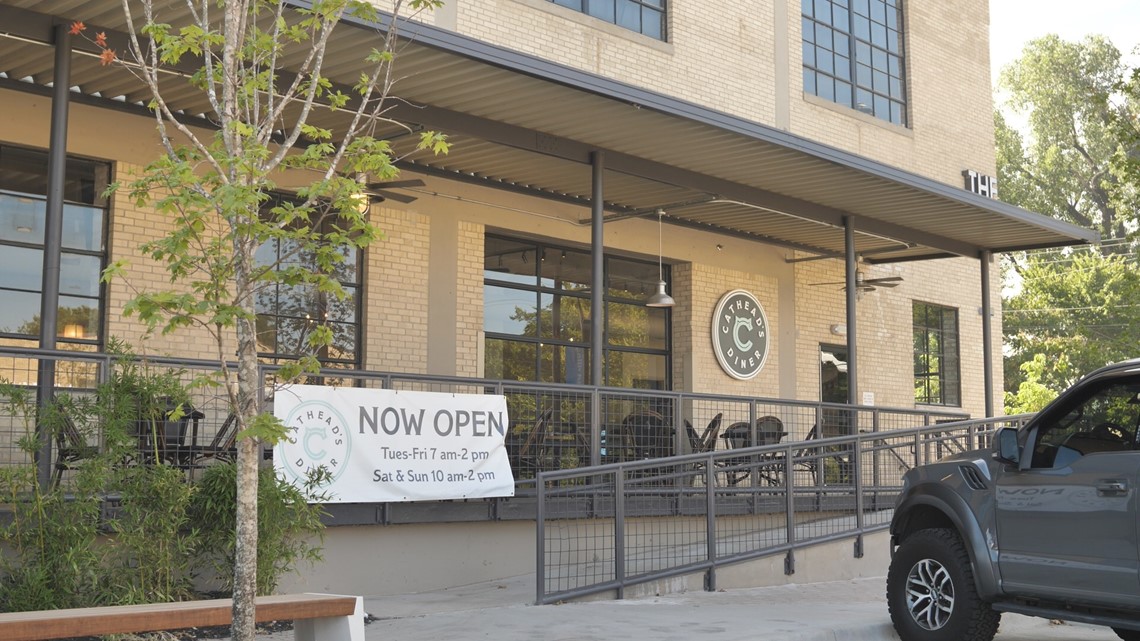 Breakfast is table-service dining while weekday lunch is served in a cafeteria-style fast-moving line.
2. It's owned and operated by some of Little Rock's best-known chefs Donnie Ferneau and Kelli Marks. Ferneau's known around these parts for his early restaurants "Ferneau" and "Rocket 21," each situated in Hillcrest. He also opened "Good Food By Ferneau" in North Little Rock's Argenta district, and served as executive chef at 1836 Club on Cantrell Road for a time. He also appeared on Food Network's The Great Food Truck Race.
Many associated Marks with her delightful bakery "Sweet Love," and while the storefront is no more, she continues to bake for weddings and special events.
Now, together, they're bringing sweet and savory to a unique pairing at Cathead's.
3. Why is it called Cathead's? Technically, cathead biscuits are southern biscuits that are, well, about as big as a cat's head. Ferneau said they work to bring a small-town Arkansas feel into the "big city" by making food their customers' grandmas make.
4. Everything's from scratch, and each day they have different lunch specials. Allow us to make your mouth water: BBQ ribs on Tuesdays, chicken and dumplings on Wednesdays, and so on. See the full menu here.
When we say scratch, we're talking about the pastries, too. In the video above you'll learn about a salted caramel potato chip pie. …Yes, we did say POTATO CHIP.
5. Oh, and that brunch we talked about in No. 1: It's all you can eat.
Watch Eat It Up on YouTube: