NORTH LITTLE ROCK, Ark. — Gadwall's is a family owned gem in North Little Rock winning a national award for their Club Sandwich. They also have one of the best Fried Bologna Sandwiches in Arkansas according to THV11 viewers!
1. Their decadent layered club recently won best sandwich in Arkansas according to People Magazine. The magazine called it one of the country's most epic meals on sliced bread. Gadwall's Grilled Club is served triple stacked with ham, turkey, bacon, mayo, lettuce, tomato, pickle and Swiss and American cheeses.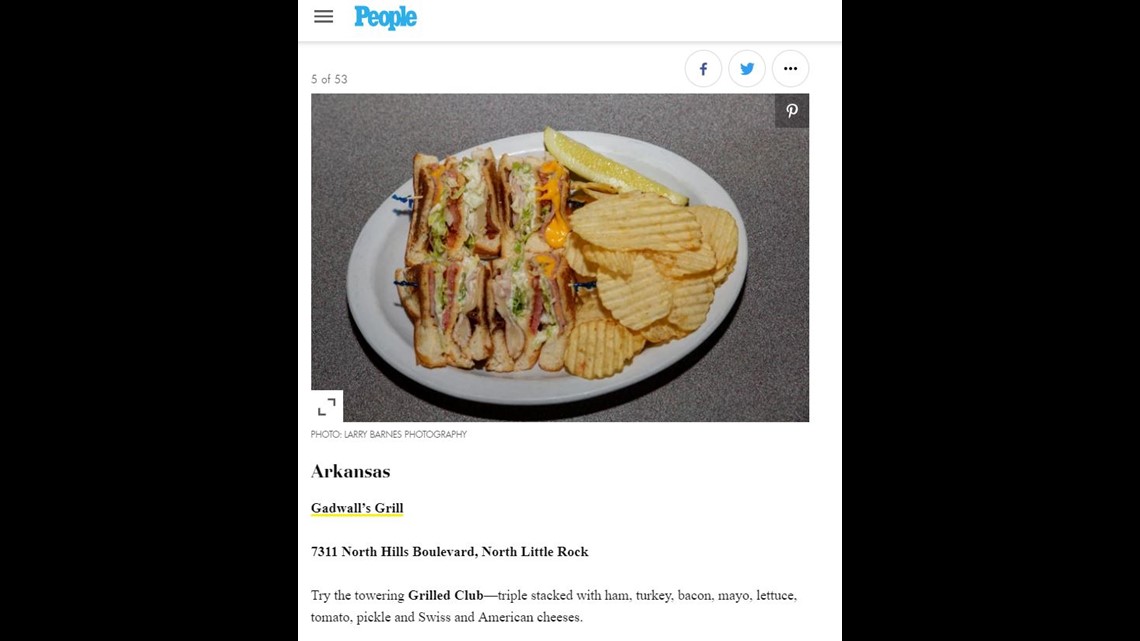 2. Eat It Up host Amanda Jaeger also put out a call on Facebook asking for viewer picks for best fried bologna sandwich in Arkansas. Gadwall's was most frequently mentioned! The Gadwall's Bologna sandwich is totally simple and customizable with the menu description saying it includes "American cheese and you name it."
3. Gadwall's is family owned to the core having been in central Arkansas for 30 years. Someone from the family is always at the restaurant ready to make the experience feel like you're eating with family.
4. The menu is extensive and perfect for families. They also make the place kid-friendly by offering free Dum Dum suckers for all the kids and having retro arcade games in the restaurant for kids of all ages to enjoy.
5. Nearly everything on the menu is made from scratch. Their ranch is one of the most popular homemade items with people dipping their fries in the ranch more than ketchup! They also have a great homemade cheese deep that has been beloved for years.
Rob and Amanda's pro tips:
Rob: Many staff members have been there for years so if you aren't sure what to order just ask! Since the family who owns it is always there you could ask them too. They might even have some funny stories to tell if you ask!
Amanda: Grab the nachos as an appetizer. Made with love and homemade cheese dip, you can't go wrong!