LITTLE ROCK, Ark. — Something that's smothered and covered with kindness— is a friend helping a friend.
One 8-year-old all-star, and regular at a Little Rock Waffle House has been helping out his favorite server and friend.
"I love working at Waffle House basically just you know, meeting new people every day, and making their day," Waffle House server, Devonte Gardner said.
He explained how that is his goal every time he shows up for work.
"I come with a positive attitude. I treat everybody with positivity. I love to see everybody smile," he added.
Gardner did just that with one of his regular customers, 8-year-old Kayzen Hunter.
"Devonte is just a really nice person. Really good guy. Super nice to everyone he meets," Kayzen said.
Though behind Devonte Gardner's big smile— there's been an even bigger struggle.
"Right now, I'm working to get a car working and be able to, you know, move my daughters out of the hotel that we're staying in right now," Gardner explained.
He added that he moved out of his apartment after his daughters got sick from mold. They have been temporarily staying in a hotel, but costs have continued to add up.
"All my tips and everything that I get to go straight to my kids, I pay for the room daily pay $60 a day and it's just eating my pocket alive," he described.
Gardner's story sparked an idea in Kayzen to create a GoFundMe to help him pay for a car and a rental property.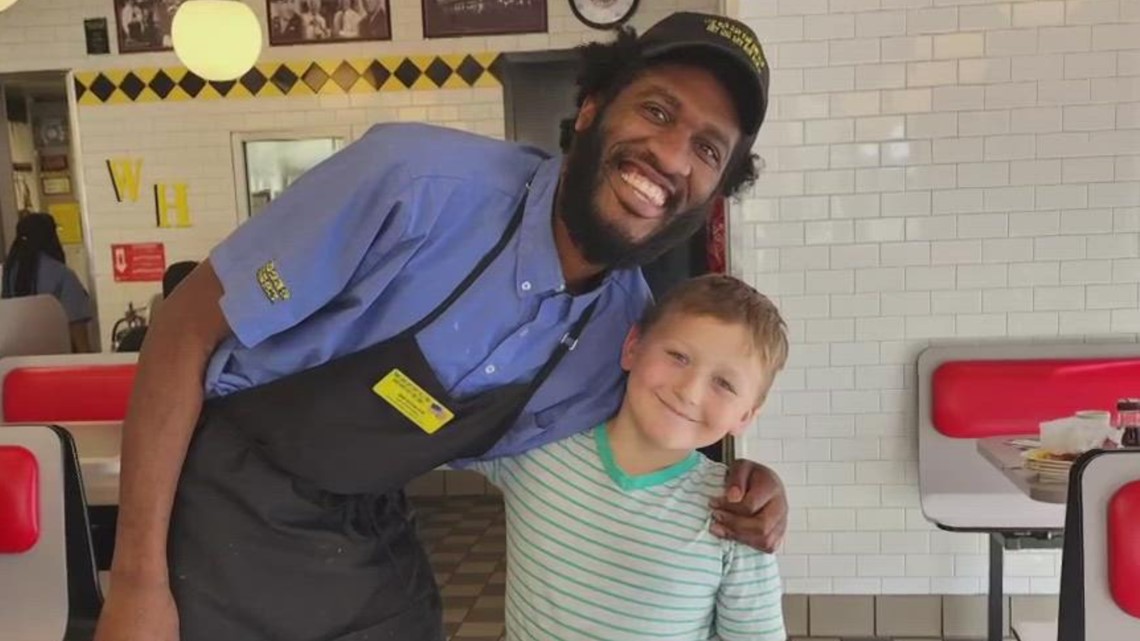 "It just be a blessing. You know, I'm always counting my blessings, always. Thanks. Anything that anybody gives me. So this is... it made me almost cry," Gardner described.
Kayzen expressed that it's rewarding to help his new friend out.
"It feels great, honestly," Kayzen added.
Kayzen's dad, Korey Hunter said that Kayzen is always thinking of other people, and it has been nice to see him step up at such a young age.
"Kayzen does not, you know, not want anything in return. Just wants other people to pay it forward," Hunter said.
He hopes to be an example for other people to follow— no matter their age.
"It just feels good to help someone else," Kayzen said.
You can make a donation to the GoFundMe by clicking here.