SHELBY, N.C. — Ralph P. Sullivan's life story is like a thick book, with many chapters to it. It's largely thanks to the long life he's led thus far.
With applause and singing of the traditional "Happy Birthday" tune, Sullivan and his family took time to reflect on his story. Mary Farrow, his daughter, told WCNC Charlotte photojournalist Donald Fountain that it's been a life well-lived.
"He has more than a cat's nine lives," she said. "We never had any idea he would live this long and I'm so glad he did."
Sullivan's story began just across the state line in Gaffney, South Carolina, in 1921. Farrow said her father wrote a book about his life, which included reflections on his childhood. He didn't have a mother growing up, but he and his father were as thick as thieves. Farrow said re-reading her father's memoirs gave her an even greater appreciation of the relationship Sullivan had with her grandfather.
"He put in his book he had the best daddy in the world," Farrow said. "Well, I think I have the best daddy in the world too."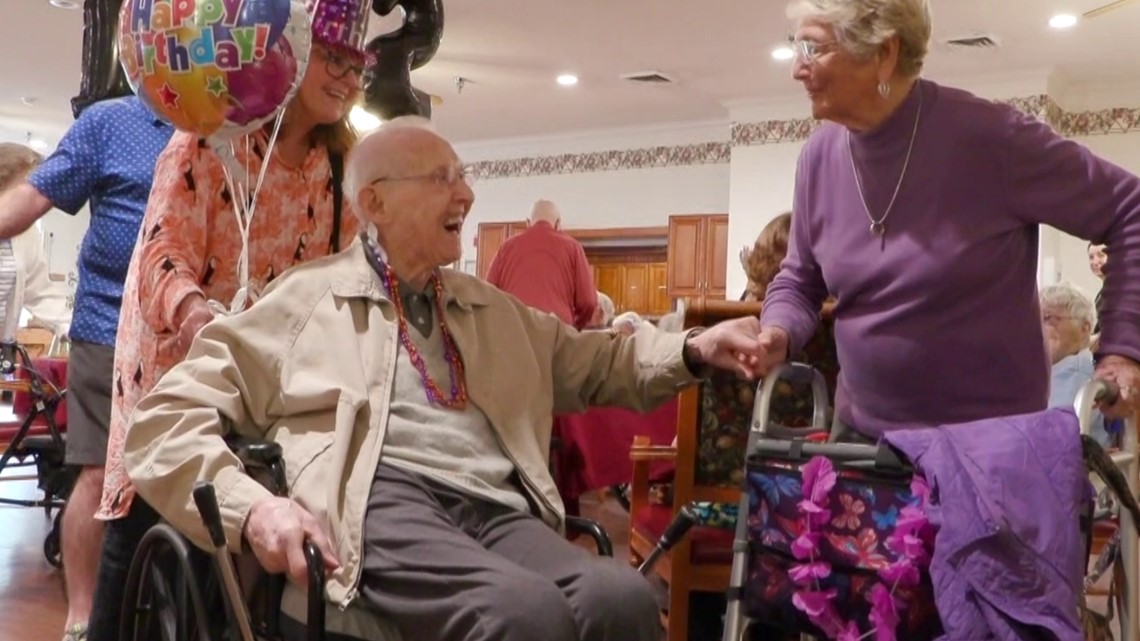 Sullivan would go on to serve in the U.S. Army Infantry during World War II, receiving a Bronze Star for his service as a captain. When he came back home, he'd start working in a textile plant as a plant manager, although he would be forced into an early retirement after a colon cancer diagnosis in 1970. He would also earn his degree from Clemson University, remaining a loyal Tiger fan to this day.
He also faced a health scare in 2013. But despite being given just seven days to live, he walked out of the hospital and went back home. Now at 102 years young, Sullivan now enjoys the simple things in life: watching Clemson football games, listening to religious music, following the stock market, and tending to his rose garden.
With all those years under his belt, Sullivan shared a simple piece of advice for the next generation: "Be a better person in all respects."