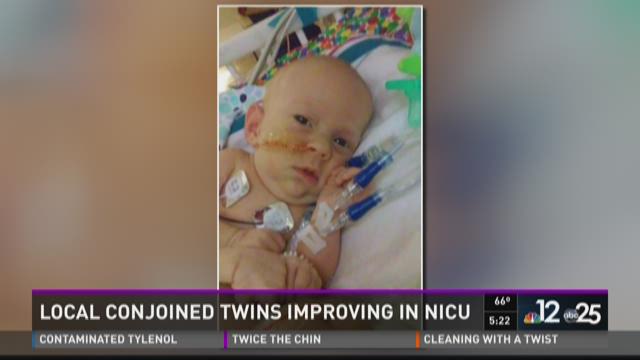 JACKSONVILLE, Fla. -- A rare set of twins is getting closer to living separate lives.
Carter and Conner Mirabal of Jacksonville were born conjoined at the abdomen three months ago. It's believed they're Jacksonville's first ever set of conjoined twins.
They have survived two surgeries so far, but their two livers remain fused together.
Right now, the focus is on getting the boys healthy and strong enough to survive the extremely risky separation procedure.
A team of specialized doctors and nurses inside the NICU at Wolfson Children's Hospital are heading up the day-to-day care.
They receive nutrients through feeding tubes. They also work with occupational and speech therapists.
Carter and Conner most recently came down with RSV, a respiratory virus that required them to go back on breathing machines.
But Dr. Josef Cortez with UF Health said the twins are now recovering nicely.
"It was a setback, but we're past that. They're doing well. We're back to before the RSV happened. We're just tiding them over until we decide to separate," he explained.
A decision on when to do the separation surgery has not been made yet.
Doctors met with the family this week to begin discussing a plan of action.
As it stands, it appears the boys will be separated when they're between six and nine months old. If all goes according to plan, that puts the surgery sometime this summer.
Dr. Daniel Robie with Nemours Children's Specialty Care is one of the lead surgeons. He said he anticipates the surgery will take six to eight hours.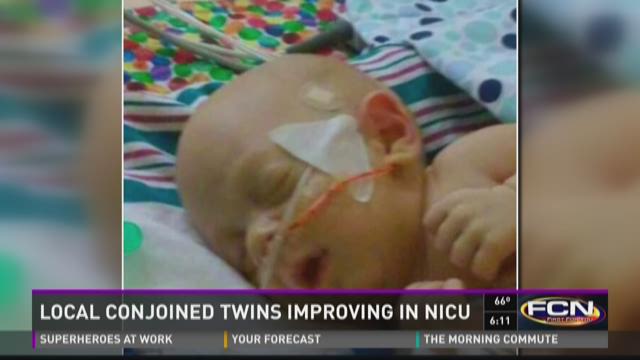 And although separating conjoined twins sometimes has fatal consequences, he said Carter and Conner have a better chance of survival because they don't share a vital organ like a heart.
"I do feel quite strongly that once we get to that day, we'll have everything in place so we can move in a step-wise fashion and not have to do deal with things on the fly," Dr. Robie said.
In the meantime, the boys' family is getting ready for them to come home: putting together a nursery, buying clothes and planning a homecoming party.
Their mother, Michelle Brantley, remains optimistic for her sons' futures.
"We just have faith and hope and we pray a lot and we just hope that everything goes smooth when the time comes," she said.
It's believed at this point Carter and Conner will be able to leave the hospital approximately one month after being separated.
If you would like to support the family, they have set up an account through GoFundMe here.