FREDERICKSBURG, Texas — While some Texans have been able to have a sense of normalcy back after the winter storms, many are still suffering with the lingering impacts.
The Hat and Heart farm in Fredericksburg has gone 14 days without power. The farm supplies fresh vegetables, eggs and goat meat to 30 restaurants in Austin plus local farmers markets.
It lost about 80% of its crops to the freezing weather.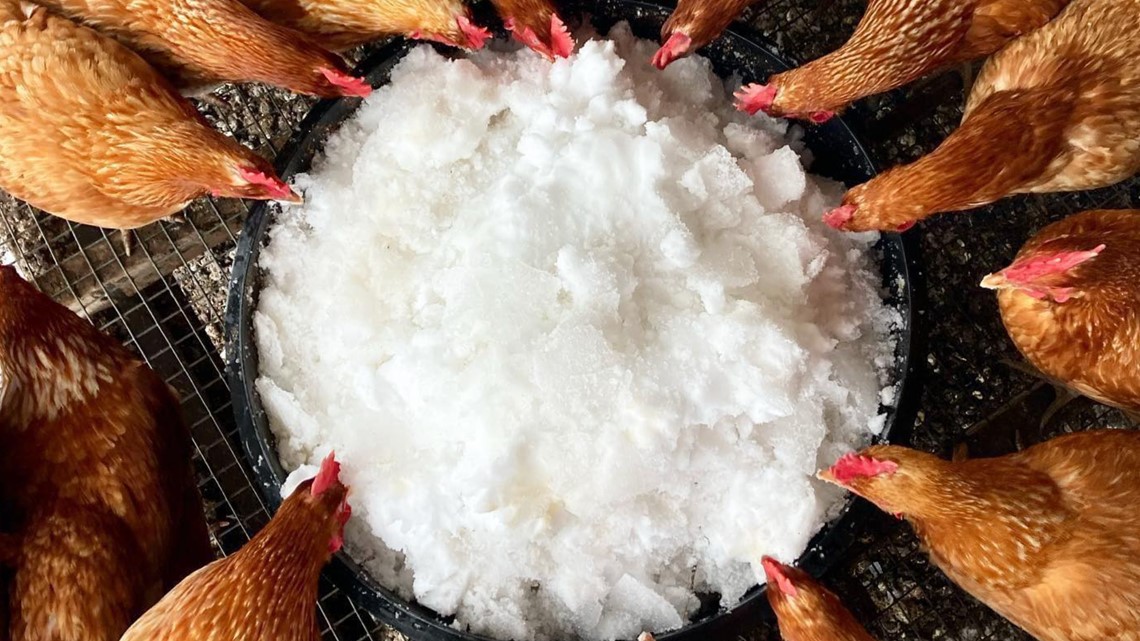 Farmer Katherine Tanner said they had to find generators to power the wells so they can irrigate the crops that did survive.
"We're on day 14 without electricity so we had to put a lot of investment into multiple relatively large generators to pump the wells in order to get water into the irrigation and to the animals without hand hauling them," said Katherine Tanner. "So on day 14 we have flowing water due to generators."
Tanner said they've connected with other young farmers who are experiencing similar struggles.