TEXARKANA, Ark. — A group of Licensed Practical Nursing graduates from the class of 2022 at the University of Arkansas Hope-Texarkana achieved a 100% pass rate on their first attempt at the NCLEX board exam.
Jessica Schroader, UAHT LPN Director, praised the success of LPN students at the Texarkana college campus and the faculty that taught them.
"Our faculty are determined to prepare our students to succeed," Schroader said. "We take time to ensure our students are prepared academically and clinically to succeed on their exam and in the real world once they go to work. Our students are also top-notch."
The LPN program is a full-time, 11-month, selective admission program leading to a Technical Certificate in Practical Nursing that helps prepare students for licensure through the National Council Licensing Examination (NCLEX).
"Everyone at UAHT is proud of these students and would like to congratulate them on their accomplishments," she added.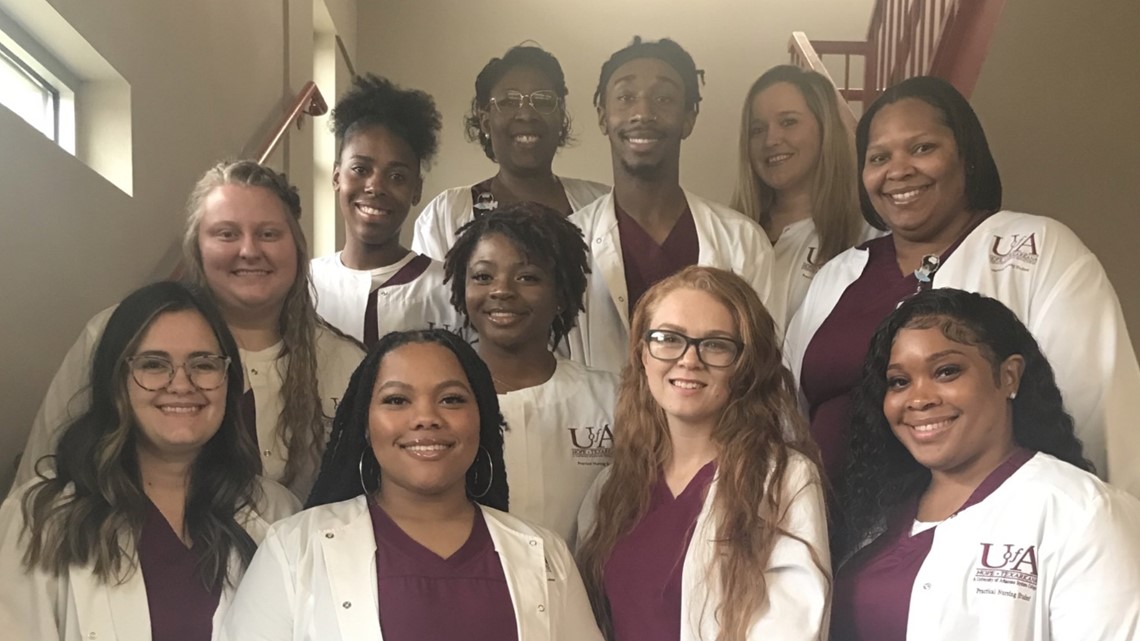 Students pictured from left to right.
Front row: Layken Russell, Trinity Willis, Francesca Fett, Chasmine Tatum
2nd Row: Vyctoria Gladden, Nakya Johnson, Shannon Purifoy
Back Row: Ashanti Phillips, Lillian Miller, Vander Lloyd, Heather Little