FAYETTEVILLE, Ark — The Department of Justice (DOJ) announced on Thursday that a Fayetteville man was arrested in connection with his actions at the U.S. Capitol on Jan. 6, 2021.
According to court documents, 34-year-Nathan Earl Hughes was arrested under felony and misdemeanor charges for his actions at the Capitol. Hughes is being charged with two felony offenses: civil disorder and assaulting, resisting or impeding officers, and three misdemeanors: disorderly and disruptive conduct in a restricted building or grounds, entering and remaining in a restricted building, and violent entry on Capitol grounds.
Hughes made his first court appearance in the Western District Court of Arkansas on Aug. 31.
Authorities were able to identify Hughes in photos and video footage from the day of Jan. 6, 2021, by his clothing. This way, Hughes was placed in several situations where he can be seen impeding the Capitol Police's attempts to push rioters out of the building.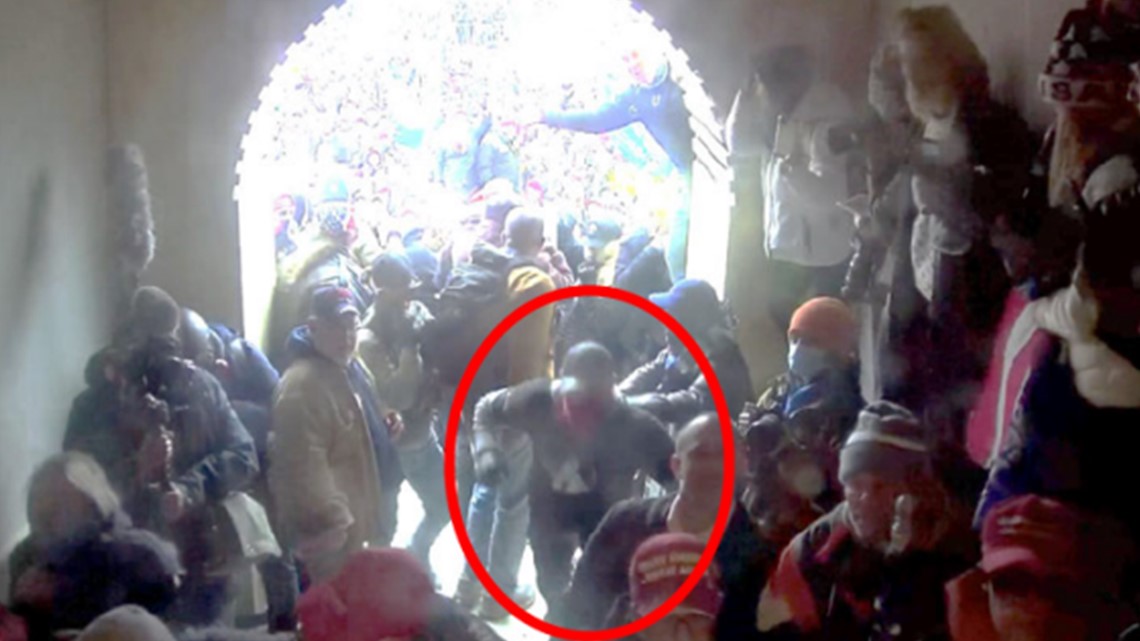 The Federal Bureau of Investigation (FBI) and the DOJ are accusing Hughes of pushing against the Capitol Police line in the Lower West Terrace tunnel at the Capitol, signaling to rioters, "C'mon! C'mon!" while waving his hand in the direction of the tunnel. Hughes is seen, according to officials, charging toward the police line.
The release states that Hughes "assisted the mob with forcefully removing police riot shields and passing them out of the tunnels."
According to the press release, "Hughes also personally attempted to forcefully pull away police shields and pass them out of the tunnel back to the other rioters."
According to federal officials, in the 31 months since Jan. 6, 2021, more than 1,106 individuals have been arrested in nearly all 50 states for crimes related to the breach of the U.S. Capitol, including more than 350 individuals charged with assaulting or impeding law enforcement.
Stay with 5NEWS on this developing story.
Download the 5NEWS app on your smartphone: