LITTLE ROCK, Ark. — On the night of Tuesday, August 25, several small protests occurred in the City of Little Rock.
The protest started in Southwest Little Rock and then moved to 3917 W. 12th Street, where the 12th Street Police Station is located.
The group of approximately 20 people began blocking the street and preventing vehicular traffic from passing.
Officers on duty facilitated the groups right to protest by assuring their safety from vehicular traffic by blocking the intersection. Supervisors informed the group they could protest as much as they wanted but they could not block traffic.
The group complied and moved to the sidewalk where they continued their protest for approximately 30 minutes until they dispersed.
At approximately 6 a.m. Wednesday morning, day shift officers reporting for duty discovered that the tires to four patrol vehicles had been cut during the evening hours.
Upon closer inspection it was also observed that improvised explosive devices, commonly referred to as Molotov Cocktails, had been thrown but had not exploded. The devises consist of glass bottles filled with flammable liquid that have a rag or paper stuffed in one end ignited and thrown, to cause a fire and explosion.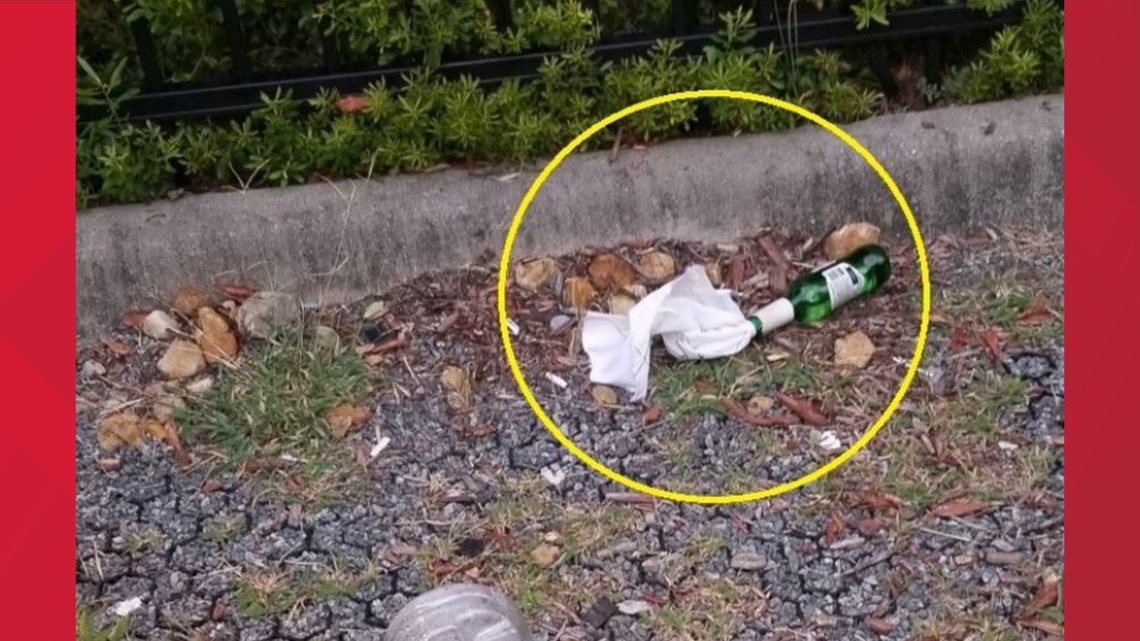 The department is asking that anyone with information relating to this case, to please, contact our Major Crimes Division at 501-371-4660.
Mayor Frank Scott Jr. issued a statement regarding the protests:
"We are aware of and understand the pain and frustration many are experiencing with the recent Jacob Blake incident in Kenosha, WI. We continue to listen to the concerns of our residents and even those from other surrounding cities if they feel their voices need to be heard. While we welcome peaceful protests, we do not condone acts of violence. Our police department will investigate and arrest those responsible for throwing what are described as molitov cocktails at the 12th Street Station last night. Additionally, we appreciate the 21st Century Community Policing exhibited within the 12th Street corridor. In our country's era of social and civil unrest, Little Rock continues to lead on justice and accountability policies. We have banned chokeholds, added a duty to intervene policy, purchased body-worn camera, implemented a no-knock warrant policy, and created the Citizens Review Board. To further ensure we are adhering to the best practices and procedures, we have instituted an independent review of LRPD. These are significant improvements in promoting accountability and transparency in our police department. While we are making progress on these issues, we know there is more work to be done in our collective commitment to justice. We know being the state's capital city brings greater responsibility to be a model for other cities and we will communicate the needed work to improve our community and impact our nation."
In a statement from LRPD Chief Keith Humphrey, he says the department will always respect the citizen's first amendment right, but they are expected to do so peacefully.
"I am very disappointed that last evening's protests led to acts of vandalism at our community's 12th Street Police Station," he said.
He then explained that tires of several police vehicles were slashed and two incendiary devices were deployed, but did not explode.
Police are currently investigating the situation.
"I am confident that those responsible for committing these crimes will be identified. The men and women of our department, along with our residents have the right to work and live in peace and not in fear," Humphrey said.