PINE BLUFF, Ark. — Update: Detectives are looking for three more suspects in connection to the deadly shooting that occurred in Pine Bluff on March 7.
Police have identified 17-year-old Dashon Cobbs Jr., 18-year-old Quentine Lowe, and 20-year-old Kenon Smith as suspects. All three are facing charges of capital murder, first-degree battery, terroristic act, and tampering with physical evidence.
According to police, Cobbs is about 6 feet tall and weighs about 175 lbs, Lowe is about 6'3" tall and weighs around 180 lbs, and Smith is about 5'11" tall and weighs around 140 lbs.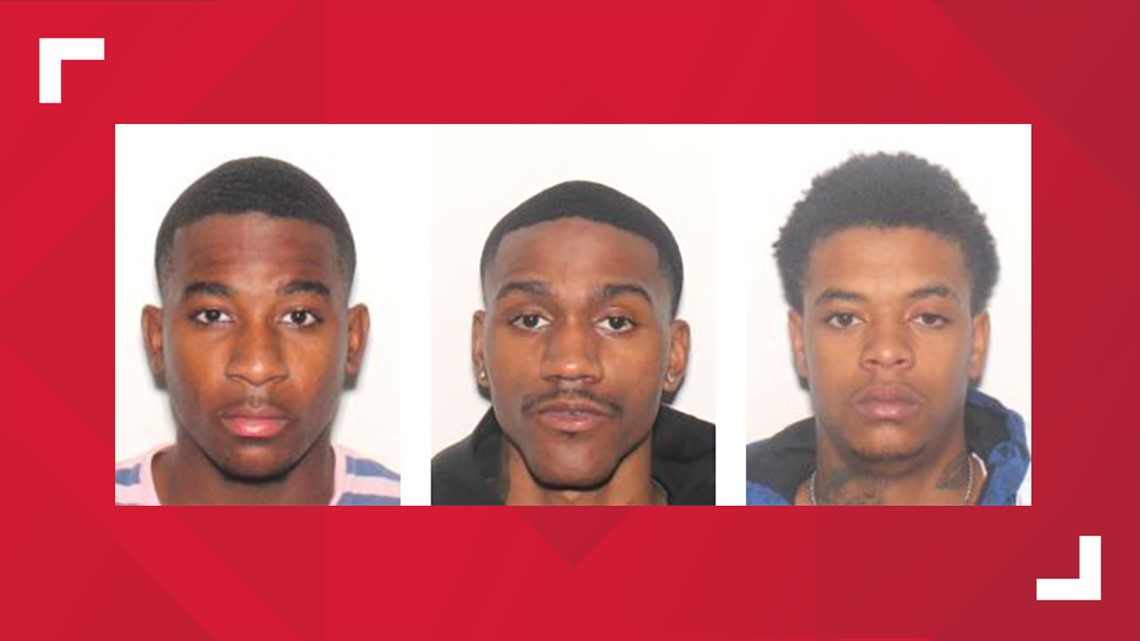 The Pine Bluff Police Department responded to a reported shooting in the parking lot of the Sunset Village Apartments at 2611 W. 34th around 9 p.m. on March 7.
Upon arrival, officers located three people in a grey car, including one female suffering from a gunshot wound. The victim was transported to a local hospital for treatment, and her condition is unknown at this time.
Two other victims were located in the back seat of the vehicle and pronounced dead at the scene.
Another male who had fled the scene was located about a block away with a non-life-threatening gunshot wound.
One of the victims has been identified as 18-year-old Asharray Thomas. The second victim was a 16-year-old male juvenile, whose identity will not be released due to his age.
Police arrested 21-year-old Kavon Bledsoe in connection with this incident.
Bledsoe was booked on two counts of capital murder and first-degree battery, one count of terroristic act, and one count of tampering with evidence.
According to reports, detectives are still looking for at least three more suspects in this homicide.
Anyone with information about this murder has been asked to contact the Detective Division at (870) 730-2096, the tip line at (870) 730-2106, or the dispatch center at (870) 541-5300.
This investigation is currently ongoing. We will provide updates as they become available.