LOUISVILLE, Ky. — As more state leaders and health experts recommend wearing masks in public, many people are wondering how masks help control the spread of the coronavirus. Understanding the science behind how the virus itself spreads can help answer that question. It may not be the most appetizing conversation, but it's an important one.
The virus starts inside the nose of an infected person and hijacks cells in the body to make copies of itself. Then, those copies catch a ride out of the body through tiny particles in the breath.
It doesn't take much to spread the virus; just breathing or talking can emit virus-carrying particles. You know how you can see your breath on a window on a cold day? If we were to zoom in on those droplets, you'd see a bunch of copies of the virus inside. Gross, right?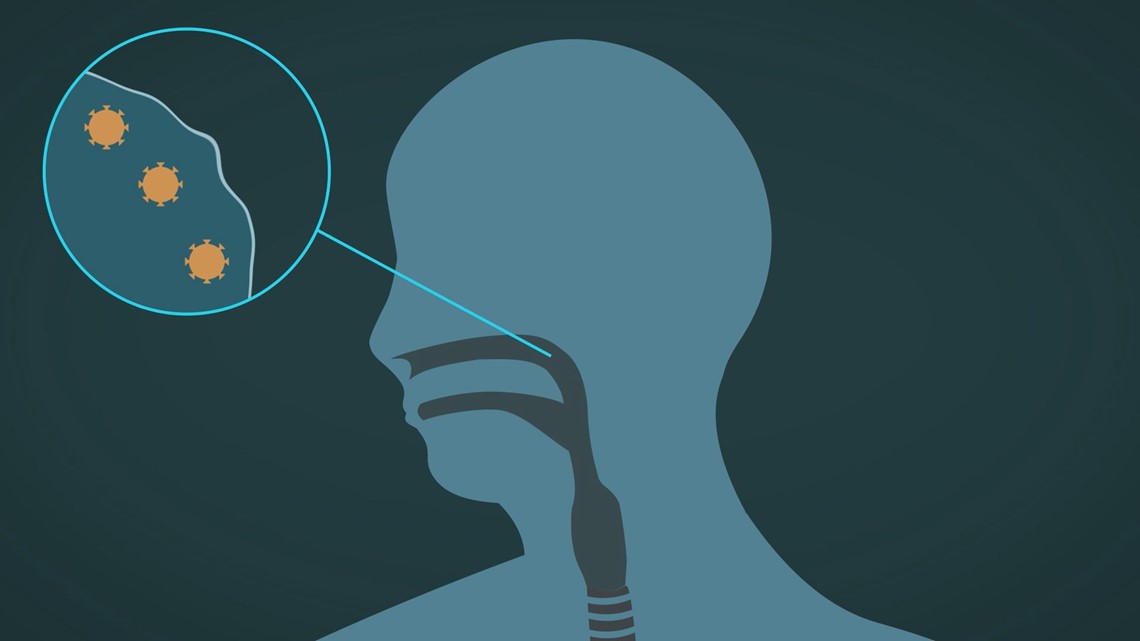 Now, amount matters here. The number of viral particles in droplets is called the "viral load." The higher the load that gets inside your body, the more likely you are to become infected yourself.
There are two main ways that you can catch the coronavirus: by touching a contaminated surface or by being too close to another person who is infected.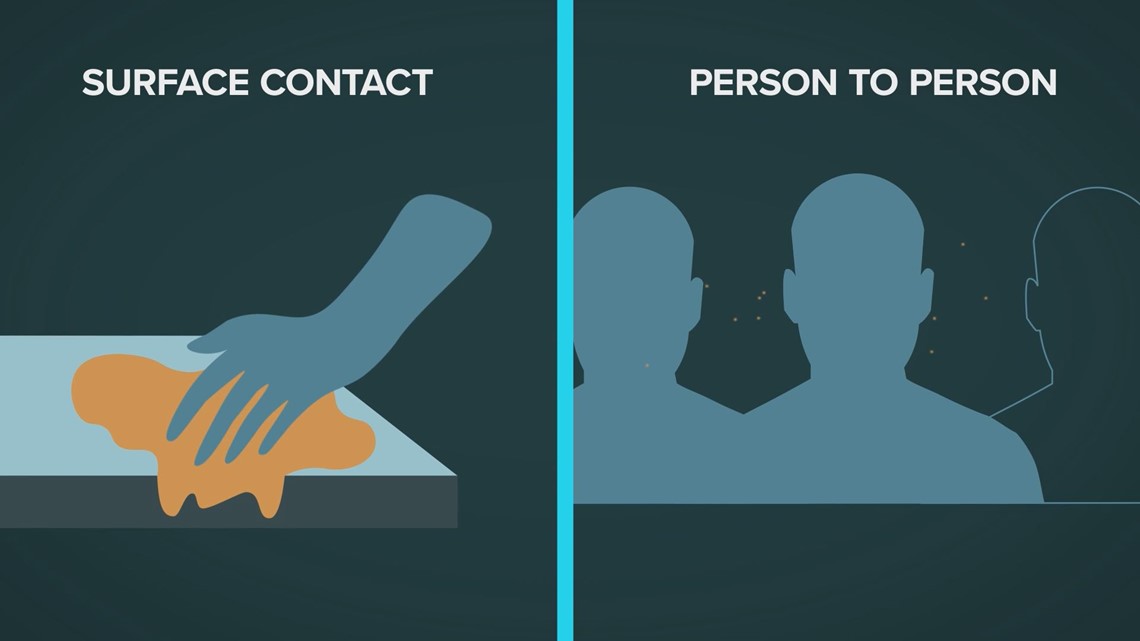 Contaminated droplets can scatter all over the place when an infected person sneezes or coughs, but a lot has to go wrong for you to get infected just from touching a contaminated surface. You'd have to touch it soon enough that the virus hasn't been killed, which can be hours or a few days depending on the surface, and then you'd have to touch your own face somewhere and let those copies of the virus in.
So, if you don't touch your face before washing your hands or using hand sanitizer, you should be in clear.
With person-to-person spread, you don't get that second chance, which is why health experts tend to be more concerned about this method. If droplets come out of an infected person, and you're too close, it's game over.
This also explains why we're all being asked to wear masks. They can trap the droplets in and keep them from infecting other people. By wearing a mask, you are keeping the people around you safe in case you have the virus and you just don't know it.
Make it easy to keep up-to-date with more stories like this. Download the WHAS11 News app now. For Apple or Android users.