FAYETTEVILLE, Ark — Governor Asa Hutchinson is calling on National Guard members to help assist with COVID-19 case management at Washington Regional Medical Center in Fayetteville.
The governor announced Monday (July 20) that 10 National Guard personnel will provide assistance to the COVID-19 case management work at Washington Regional for the next 30 days.
It's a step deeper than contact tracing, the governor said.
"One of the consistent problems has been adequate nursing staff in our hospital's facilities so my understanding is that these case managers will be doing things that you don't necessarily have to have a nurse to do normally a nurse might do them but now having this additional staff it frees up a nurse to do things only a nurse can do," Gov. Hutchinson said.
The National Guard case managers will be doing things that don't necessarily require a nurse. The exact tasks that the members will be doing have not been made clear at this time.
Members of the National Guard were called to UAMS and other hospitals in central Arkansas in April to help assist with case management.
"This is a short term relief effort for the hospital to help them as they have requested to be able to identify additional resources that might help," Gov. Hutchinson said.
At this time, the governor says Washington Regional is the only hospital in Northwest Arkansas so far to request assistance from the National Guard.
Chief Operating Officer and Administrator at Washington Regional Medical System Birch G. Wright released the following statement:
"Northwest Arkansas is in the midst of a prolonged surge in the number of individuals who require hospitalization for COVID-19, and Washington Regional has experienced a steady increase in the number of individuals hospitalized with COVID-19 since early May. Last week, we implemented an initial phase of our surge capacity plan and opened a third critical care unit devoted to the care of COVID-19 patients. However, we have never reached our capacity or been concerned that we were about to reach our capacity. Our request for assistance from the National Guard, which we are grateful to Governor Hutchinson for approving, is simply to obtain some support that will permit us to assign nursing staff who have been performing clerical functions to the bedside, which in turn will provide our clinical care nursing staff, who have been tirelessly working for many months, with some much-needed rest. In addition to the request we have made of the National Guard, we have posted positions for additional staff and asked our community health care partners for individuals with critical care experience to work on an as needed basis in Washington Regional's critical care units."
The governor also announced a Summer Cooling Program, which allocates $8.2 million in CARES Act money that will be used to help families with utility assistance during the COVID-19 pandemic.
The program will help low-income Arkansans who are vulnerable to the hot, humid summer pay for their electricity bills. Residents can apply for up to $1,500 of assistance.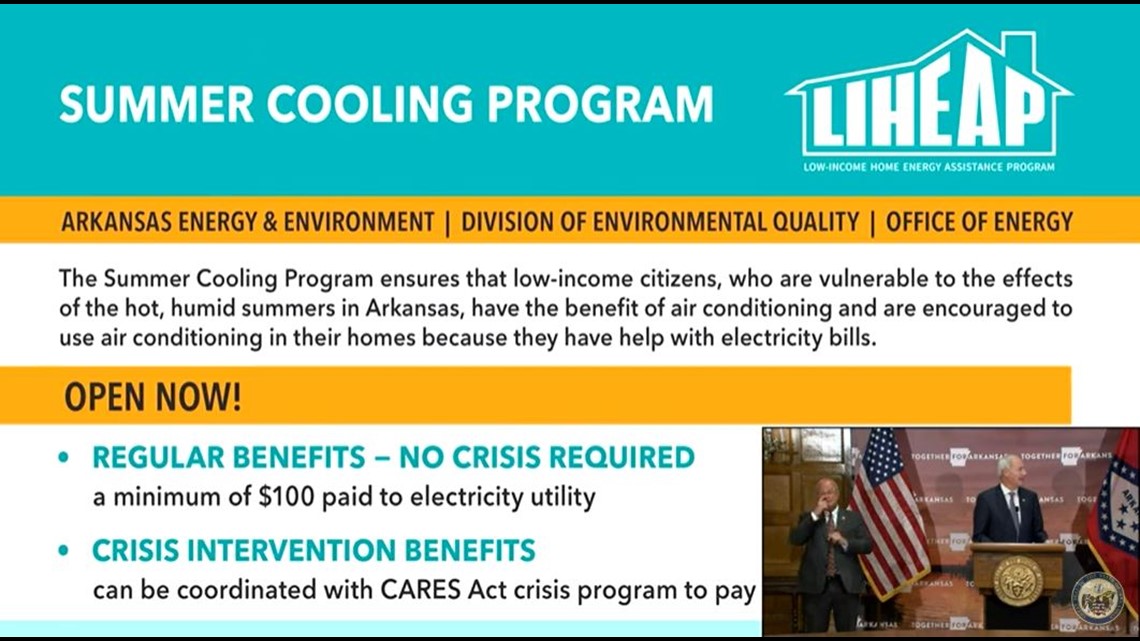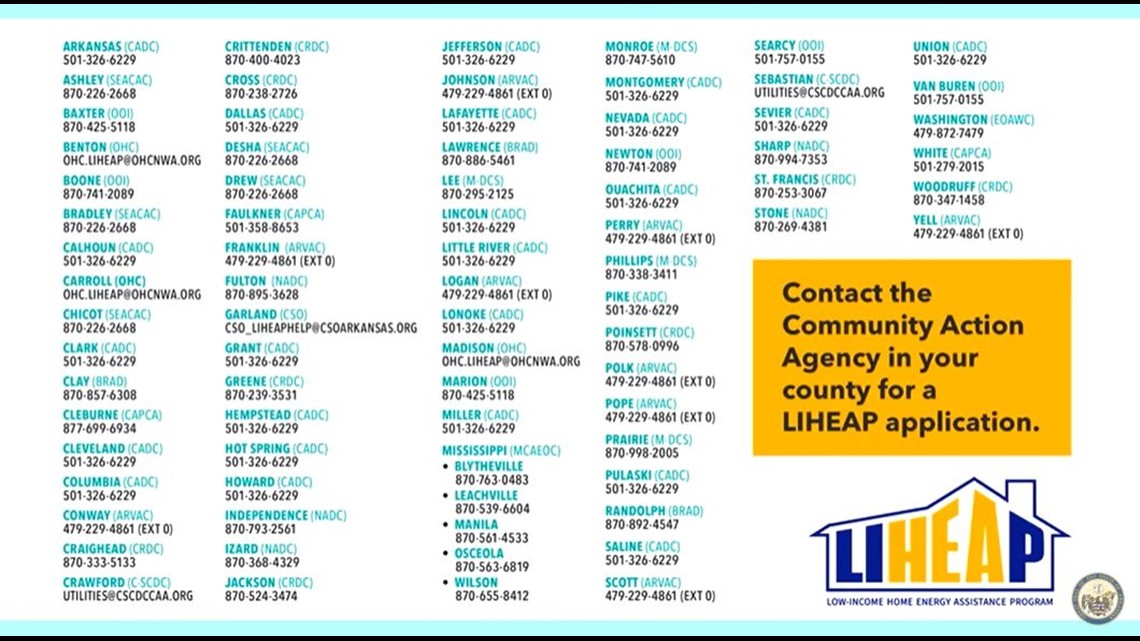 33,927 total cases (+699)
471 hospitalized (+18)
111 on ventilators (+6)
363 deaths (+6)
26,397 recoveries
7,127 active cases
9.6% positivity rate
5,689 people tested in the last 24 hours
New cases by county (counties with more than 20 new cases):
Washington 94
Pulaski 60
Benton 57
Pope 26
Sebastian 25