Riders on the storm: On the front lines of Ohio's opioid epidemic
How first-responders have been hurled into Ohio's drug problem
It's killing all ages. It doesn't care about gender. Money makes no difference.
Your demographics don't matter to fentanyl. It's not picky over the lives it claims, but it's ending lives at an alarming pace.
Fentanyl has infiltrated communities across the U.S. and authorities are struggling to keep up with it. Drug users have been thrust into a daily gamble with their lives and many are in too deep to fight back.
As hospitals and first responders remain overwhelmed with overdose victims, the debate around naloxone also remains polarizing. How much Narcan, if at all, should be given to overdose victims? How many second chances should drug users receive? And how much does it cost to revive them?
America's war on drugs leaps beyond its borders, well overseas to China, where the synthetic drug market is spawning deadly drug cocktails at an uncontrollable rate.
Fentanyl is pouring into the U.S. and it's consuming citizens of all portions of the population – and the first responders fighting to save their lives.
Part 1: Into this world we're thrown
:
Fentanyl has made its way across America, into even the smallest towns.
Ohio is one of the hardest hit regions across the country. One hundred people are dying each week from overdoses, according to Ohio Attorney General Mike DeWine. Nationwide, 175 are dying daily.
WKYC spent time embedded with ambulance companies in small towns across Ohio to get a gritty first-hand look at the opioid epidemic. It became clear to us that the problem stretches beyond heroin.
In Trumbull County, overdose numbers are staggering. So far this year, there have been 60 fatal overdoses in the area populated by 203,750. Fifty more overdoses are still pending results. The county saw 215 overdoses in September alone.
WKYC visited the city of Warren to ride along with Med Star ambulance crews on Sept. 20. Within 90 minutes of our arrival, we saw one overdose, a man named Tyler, who overdosed in the driver's seat of a car in a Rite Aid parking lot. The day before, Med Star responded to 21 overdoses in a 24-hour span. They logged 69 by the end of that week.
Tyler's girlfriend was at the scene when we arrived with the ambulance crew. She told first responders Tyler had used heroin and first responders said they could see the track marks in Tyler's arm.
"He was barely breathing," said Dale Hughes, an EMTB. "He was breathing only a couple of times a minute, and we… it was an obvious overdose."
Tyler survived. He was taken to a local hospital after the first responders gave him four vials of Narcan. That equals eight milligrams. Thomas Young, a Med Star paramedic, said the standard dose is one vial of naloxone. Crews max out at eight vials, or 16 milligrams, per overdose. More than that can lead to liver damage.
"This week, this was my third overdose," Young said. "This month alone I've had about 10 or 15 myself. It comes in waves."
Med Star crews aren't entirely sure why the Trumbull County area has been so heavily plagued by the heroin epidemic. Some guess it's the city of Warren's proximity between Cleveland and Pittsburgh. Others guess it's the economy.
Less than two days before his brush with death, Tyler posted, "Nothing changes if nothing changes" to his Facebook page. He likely didn't know the irony of the post.
Kim Mason estimates she's responded to nearly 500 overdose calls.
"It's just over the past five years we've gotten to where we're running maybe six in one day," she said. "Maybe a couple, or we can do up to like, 13 to 14 overdoses in a day."
Mason is the Director of Operations of LifeCare in Lorain County, another area that's been flooded by fentanyl. Like Warren, which sits 30 minutes north of Youngstown, Lorain lies on the edge of a major city, 30 minutes west of Cleveland.
"In this city, it's kind of... we could have a call anywhere. You'd be amazed at all the locations that we get calls for overdoses in. There's a lot of nice homes, people that have nice jobs. We still go back there for overdoses," Mason said.
Three of the overdoses we saw in Lorain County were what LifeCare crews called "classic" overdoses. One was fatal.
Marcos was 43. He was found dead on his front porch by family members. His mother told WKYC the last conversation they had was the night before, when Marcos expressed concerns about his own daughter's drug habits.
In the month of August, LifeCare responded to at least 72 overdose calls.
Mason says repeat offenders are common, much like some locations tend to be overdose hot spots. Our crew passed a McDonald's, which Mason said sees a lot of overdoses. At another overdose scene, Mason realized she'd been there before.
"We were just here last week," she said.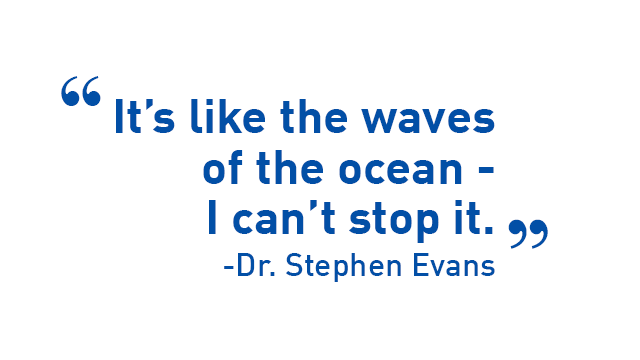 The problem has crept into all areas. Nice houses. American flags. White picket fences. Neighborhoods where nurses and police officers raise their families.
Lorain County Coroner Dr. Stephen Evans has seen them all.
"It's non-stop," Evans said. "I tell people, it's like the waves of the ocean. I can't stop it. It keeps coming, it keeps coming. It's every day. It's non-stop. There's no respite from it. It just keeps coming."
Part 2: Killer on the road
:
Fentanyl has become one of America's most ominous threats, because many don't realize how they're at risk.
No one chooses to use fentanyl. Drug dealers don't advertise it. You can't text them and request it. Because there's a chance they may not know it's there either.
More than 90 percent of accidental overdose deaths are from a combination of drugs. Fentanyl and its analogs like carfentanyl and 3-methylfentanyl, have become components of a drug cocktail now known as gray death.
Evans said Lorain County has seen 10 times the volume in overdose deaths over the last decade. Last year, the county recorded 132 overdose deaths. Fentanyl is largely to blame, but drug users can't stop what they can't detect.
"They don't want to die," Evans explained. "They want the, you know, normal drug that they get, their normal high. They don't want to die. They're not looking for something stronger, necessarily, especially something that's going to kill them. They're not looking for that."
Drug dealers are lacing heroin with countless analogs of fentanyl. There are so many variations, authorities are struggling to track them and police and coroners are struggling to identify them.
Fentanyl is 50 times more potent than heroin. Some of its analogs can be 100 times stronger.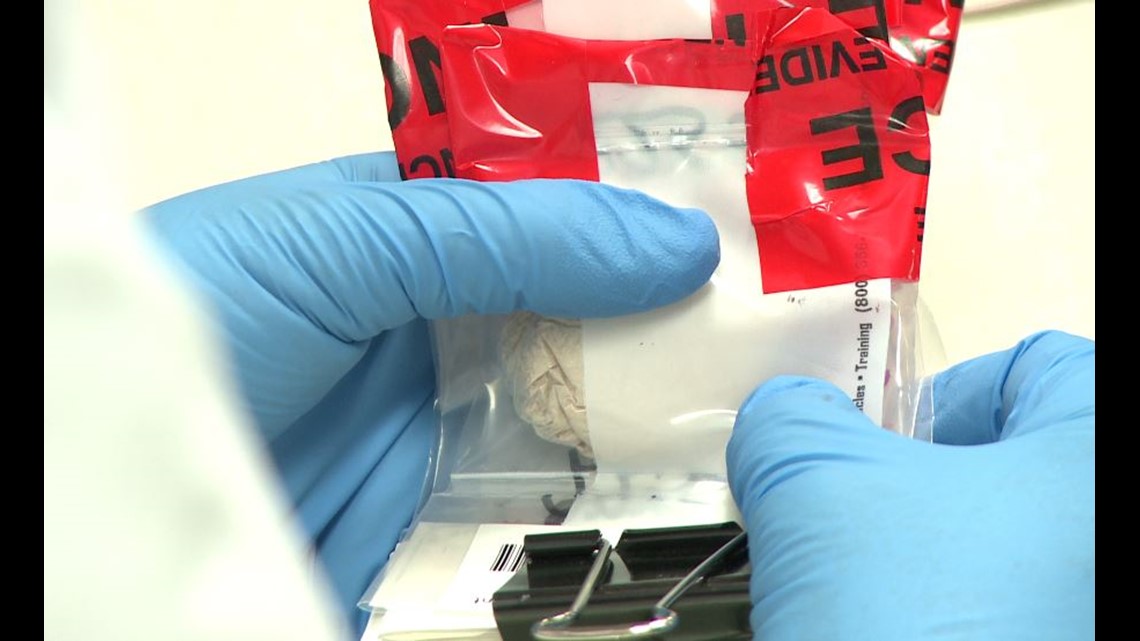 Drug dealers use fentanyl because it's considerably cheaper than pure heroin.
Emmanuel de Leon, director of the Lorain County crime drug lab, says the drugs he's seeing are more complex than ever, because they're being mixed.
"Nowadays, we don't just look for heroin," he said. "The public that uses know it as heroin, but to us here, there's no such thing as 'just heroin.'"
There was a 43 percent increase in cases in the number of controlled substances de Leon's lab has analyzed in 2016 over 2015. That's because there are too many analogs to track and it's not the fentanyl found in pharmacies. This fentanyl is made in China and it can be bought online.
"They are illicit drugs. They are illegally made," de Leon explained.
When heroin is cut with fentanyl, it's difficult to detect. The difference is invisible to the untrained eye and law enforcement prefers not to jump to any conclusions based on color.
Dr. Gilbert Palmer, Medical Director of the Mercy Health emergency department in Lorain, recalls when opioid overdoses were far and few.
"When I first came here in 2009, it was a rather infrequent occurrence," he said. "And a few years after that, it seemed to become more common until about 2012, when it seemed to be rampant."
As fentanyl began to infiltrate opioids, Palmer admits he's struggled to keep up.
"It's even caught a lot of us off guard," he said. "We've seen the transition of the last five to six years and it's just so prevalent that it's hard to get a grasp on."
Drug users also fail to grasp fentanyl's reach. Many don't realize it could be in their drugs. Others are too far gone to take precautions.
Nationwide overdose deaths spiked in 2016. Overdose deaths through the first nine month of the year were higher than the first nine months of the previous year, according to the National Center for Health Statistics.
"What is alarming is we have not seen one pure heroin, nor carfentanyl or spychlopropil fentanyl," de Leon said. "All of them are all mixed with up to four different dangerous drugs."
Part 3: One more time
:
Across the state, first responders and hospitals can't seem to carry enough naloxone.
Naloxone, commonly called Narcan, reverses the effects of opioid overdose. Hospitals stock their shelves with it. Ambulances keep it in their kits. Some police departments carry it at all times. All are blowing through their supply at alarming rates. Drug stores like CVS and Walgreens are starting to stock it on shelves.
But some authorities see Narcan as a nuisance.
In Butler County, Ohio, Sheriff Richard Jones refuses to supply Narcan on his squad. His decision has made national headlines and generated heated debate.
"We don't use Narcan here and nor will I," Jones said. "Unless the law changes and they make me do it."
In a draft plan released this week, President Trump's opioid commission wants to put Narcan in the hands of all first responders, including authorities.
Jones believes administering Narcan is a role meant for paramedics, not his sheriff's deputies. He also noted that his deputies don't carry and administer other medications, like EpiPens.
"Nobody forces them to put the needle in their arm," he added.
LifeCare crews in Lorain used Narcan on overdose calls every day in August except one, a 60 percent increase since last summer. But as the analogs expand and drug use continues, the supply becomes slim.
Dr. Mark Hurst, medical director for the Ohio Department of Mental Health and Addiction Services, says he understands the resistance to using Narcan, but notes that Narcan can give drug users a second chance.
"The research has been very clear with this, that the individuals who are resuscitated by Narcan are actually more likely to enter treatment obviously than those who don't, because those who don't are not going to be able to live to do so," Hurst said. "But that's often a life changing event for them. ...It gets them to enter treatment and be successful in doing so."
Hurst acknowledges that reviving drug users with Narcan doesn't always lead to them getting clean. Some overdose, are revived with Narcan, and meet up with their dealer immediately after leaving the hospital.
Without Narcan, Evans says the body count in his morgue would be even higher.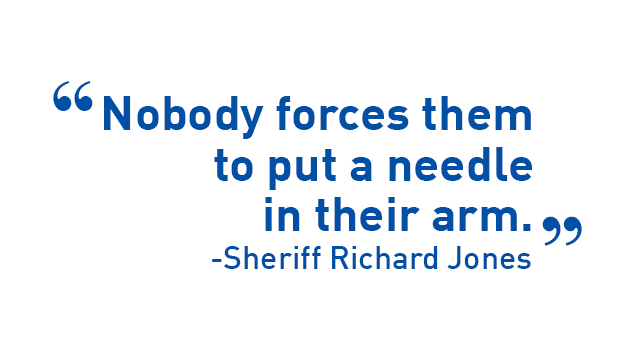 "There's 300 people walking around Lorain County today that wouldn't be here if police hadn't given them Narcan," Evans said. That number doesn't include the people saved by paramedics with Narcan.
In Warren, paramedics say Narcan is their top administered drug. If not for Narcan, they say fatalities would spike. Even with Narcan, fentanyl is killing people at an all-time high.
Part 4: Following the money
:
Fentanyl floods into the U.S. through the mail from China. It's proven virtually impossible to stop.
In the first installment of WKYC's investigation, we followed the money to see the real cost of an overdose.
President Trump's commission says federal legislation is urgently needed to help post offices stem the flow. The commission also recommends rapidly increasing addiction treatment bed facilities.
The U.S. spends $36 billion on addiction treatment, barely scratching the surface of need. Right now, the only major bill passed by congress to address the opioid crisis is just a fraction of that amount.
Nearly $80 billion is drained from the economy due to expenses tied to health care, criminal justice and lost productivity.
Ohio has spent $1 billion in the fight against opioids, but the death toll continues its climb.
Like most places plagued by the opioid epidemic, Lorain County is struggling for funds for resources. Residents voted down a levy that would have aided the crime lab, which needs updated software.
De Leon restored the Lorain crime lab in 2006 after it closed down in 2001. Back then, no one had heard of gray death. De Leon said he saw straightforward drugs, mostly marijuana, prescription pills and some cocaine, but little heroin and no drug cocktails.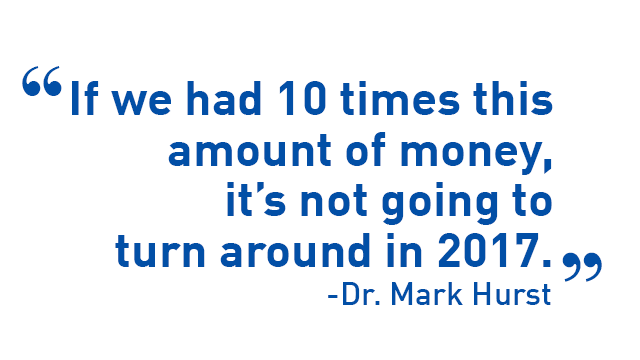 "We have to have financial support to continue what we're doing, because the drugs out there continue to evolve and diversify," de Leon said. "I felt that this is my -- our -- purpose to continue this. We certainly need another person, certainly need additional instruments."
But more money won't resolve the epidemic without assistance from prevention and treatment.
"If we had 10 times this amount of money, it's not going to turn around in 2017," Hurst said. "It's going to take a sustained approach with the prevention, with the early intervention, with the successful treatment, with retaining people in treatment. Treatment is not a one-time event, treatment is something that needs to continue for years to have a good effect for a person, and then continue with the life-saving measures, too."
Hurst says prevention deserves the most focus and attention because it's the most cost-effective and stops the addiction process before it can start. The good news, Hurst says, is that those who have slipped to the point of needing treatment have a better chance at it now.
"We're really fortunate in Ohio, that the uninsured rate has dropped substantially," Hurst explained. "With Medicaid expansion here, so many people that did not have access to treatment here before do have the ability to receive treatment in Medicaid programs."
The state of Ohio is investing $1 billion annually to help communities in the opioid battle, according to the Ohio Dept. of Health. The money focuses on treatment, prevention and law enforcement resources such as buying Narcan, housing recovering addicts and specialized drug courts that help offenders get treatment.
The Ohio Dept. of Mental Health and Addiction Services will receive up to $26 million annually through the 21st Century Cures Act and the Third Front Frontier Commission approved Gov. John Kasich's request for $20 million for research projects in finding scientific breakthroughs regarding addiction. The Dept. of Health also received a $6.6 million four-year grant to distribute among 14 of the most burdened counties.
Trump signed a memorandum last week to waive regulations and offer states more flexibility in how they use federal funds in fighting the opioid crisis. He also declared the crisis a public health emergency, which falls short of being a national crisis.
Trump's designation allows the administration to tap into the Public Health Emergency Fund, but that only has $57,000. According to USA Today, one administration official said there was "no specific funding request that would accompany the emergency."
Dr. Evans sees beyond the dollars and cents. After all, he sees the devastating aftermath firsthand. Evans notes that much of the money is claimed for catching the criminals who distribute the drugs. While that's important, Evans says treatment for addicts has suffered.
"What we need to do is be putting more money into the prevention and rehabilitation," he said. "We need more drug treatment centers. We need more effective ways to get people off of drugs. You know, you have to give them a life."
In addition to getting users treatment, Evans noted the importance of giving them life beyond rehab. Recovering addicts need help finding jobs and getting education to begin healthier lifestyles.
"The price of our problem isn't in money," he said. "I mean, that's a pittance of what we're doing with it. The price is in humanity. We've lost so much and it's not in dollars. It's definitely in human cost."
Part 5: What's next?
:
The battle against opioids won't end tomorrow. It won't end next year. It won't end in the near future.
It's going to take years, billions of dollars and thousands more lives. Experts calculate overdose deaths will rise to 250 per day nationwide, with another 650,000 dying in the next decade.
The call to arms includes lawmakers from the top down, starting with President Trump.
On Wednesday, the White House opioid commission released its final draft report on combating the crisis, which consisted of more than 50 recommendations.
Headed by New Jersey Gov. Chris Christie, the commission called for the expansion of drug courts in all 93 federal court jurisdictions. Those courts work to get offenders treatment for their crimes and drug abuse.
The report also suggests doctors who prescribe opiates be required to undergo specialized training before renewing their license, as well as mandating providers to check a prescription drug database to monitor for repeat offenders switching doctors to obtain opioids.
In Ohio, DeWine issued his plan to combat the epidemic earlier this week. His plan, called Recovery Ohio, entails 12 points of emphasis, including initiatives to increase prevention and treatment. The plan breaks down as follows:
• 1: Pass legislation to give the Governor the ability to declare a public health emergency statewide or in specific areas, which would allow for the distribution of money and other resources to local entities that are facing unexpected emergency conditions like overdose spikes, and creating an accelerated process for state licenses or approvals in critical professions such as the medical or social work fields as well as expedited licensing reciprocity with other states.
• 2: Create a 21st century law enforcement data infrastructure that allows real-time, statewide data sharing and brings state-of-the-art data analytics and crime prediction to every Ohio law enforcement agency.
•3: Expand proven drug task force models that specifically target and disrupt the flow of money and drugs from Mexican drug cartels.
• 4: Create at least 60 more specialized drug courts.
• 5: Double the substance use treatment capacity in Ohio.
• 6: Expand workforce of critical specialists.
• 7: Empower employers to help employees with substance use disorder to seek treatment while remaining employed.
• 8: Help business owners hire employees in recovery by offering employers incentives and reducing risks.
• 9: Create a special position reporting directly to the Governor with Cabinet-level authority, who works every day with the single-minded focus of fighting the opioid epidemic.
• 10: Implement proven kindergarten to 12th grade drug prevention education in all Ohio schools.
• 11: Roll out a statewide drug prevention media campaign
• 12: Expanded early intervention programs that target Ohio families and children in foster care.
Part 6: Where it's happening
:
The opioid crisis has hit nearly all parts of the state. No community, no demographic is free from its grasp.
The worst areas are clustered in the southwest and northeast portions of the state, but few areas remain unscathed. The map below reflects overdose deaths from 2010-16.
Ohio overdose deaths from 2010-16
What we saw
:
WKYC sent a team of three to embed itself in the opioid epidemic. Our crew spent periods of 72 hours straight with paramedics and drove hundreds of miles to gather interviews and information.
Along the way, we saw things that will never leave us. From the paramedics scrambling to save lives to a mother recalling her last conversation with her son, we were affected in many ways.
Take a look at some of our video diaries recorded throughout our investigation.