HASKELL, Ark. (KTHV) - All week in our series, Helpful Hounds, we're highlighting the incredible abilities of service dogs in Arkansas. Their ability's range from performing helpful tasks for people in their homes and in the city, to detecting cancer cells in Arkansas hospital patients.
Today, we introduce you to Alan Burks, a veteran with over 33 years of service to our country, and his service dog, Shelbie, who is helping him serve all over again in a new way.
Alan Burks has spent most of his life serving our country; not that he's counting or anything.
"I served active duty and reserve for 33 years, 8 months, 8 days," he said. "I retired in July of 2016."
He's spent the last two years readjusting and trying to find a new normal. He went back to college for a while out of state but felt it was best to be back home closer to his wife in Arkansas. When he came home, the effects of three decades of service started to take a toll. He was navigating new territory and struggling with days of newfound loneliness and isolation. He started really noticing the symptoms.
His doctor diagnosed him with PTSD. His psychiatrist recommended he get a service dog.
Burks found the perfect dog, Shelbie, and then found an organization to help train her. The organization, A Veteran's Best Friend, an organization in Cabot focused on training vets and their service dogs.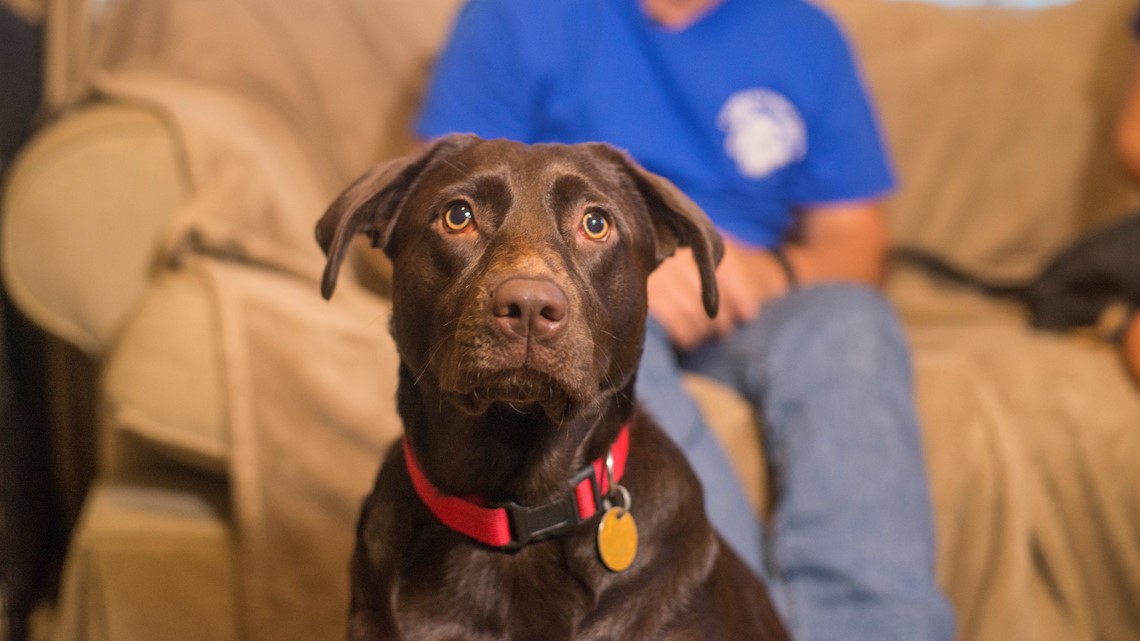 "Shelbie is amazing because she started training at 3 months old," he said. "That's not normal, but she's good."
Shelbie helps him with anxiety and other PTSD symptoms.
"When my anxiety starts going up she will alert me and get the focus off of whatever I'm doing onto her," he said. "Once you start getting the focus on a dog, you start relaxing."
She also helps him with everyday duties like grabbing his boots for him before he leaves the house. Speaking of leaving the house, Burks said having Shelbie has helped him get out of the house more and avoid isolation and loneliness.
"I'm able to go out and see things and stay longer and it doesn't bother me as much because I have Shelbie," he said. "She will keep me straight because she always goes everywhere I go."
They spend their days going everywhere together on their new journey in life. It's a journey allowing Burks to continue serving in new ways. Every week, Alan volunteers with A Veteran's Best Friend helping to train veterans who are getting their new service dogs. He also fosters dogs that are being prepared to become service dogs.
"It's a way of paying back, plus, I get to watch other veterans and their dogs and see how they interact and see how the bond between the animal and veteran starts coming together and really being one," he said.
One of the dog trainers that helps lead the training classes with Burks, Audrey Jones, said she is really impressed with Alan and his willingness to give back to the program.
"He helps me in conducting the class and if he sees a veteran struggling, he will work one-on-one with that veteran," she said. "It just lifts you up to see people who have been through that and are willing to put themselves out there for their fellas."
Alan and Shelbie are a remarkable duo showing that no matter what you have been through, maybe even because of what you've been through, your life, talents, and story matters.
For more information about A Veteran's Best Friend visit their Facebook page.