GREENBRIER, Arkansas — With the recent rain in Central Arkansas, the Discover Arkansas team knew it was the perfect time to see the waterfall at Woolly Hollow State Park. Sure enough, it was rapidly flowing when we arrived.
Here are the top five takeaways from this trip.
1.) There are four trails available. During our visit, we spotted a few retirees on a mid-afternoon hike. They brought their walking sticks and friendly dog! Remember to leash your dogs while on state park grounds.
2.) Mountain biking is encouraged! Enders Fault has more than nine miles of trails for mountain bikers. It is considered moderate.
3.) The 40-acre Lake Bennett has a boat launch. During the summer months, Lake Bennett is often full of fishing boats, canoes, kayaks and pedal boats. There's also a sandy beach for swimmers.
4.) A historic family homestead is located near the lake. The "Woolly Cabin" was originally built in 1882 by the Woolly family but later moved to this location.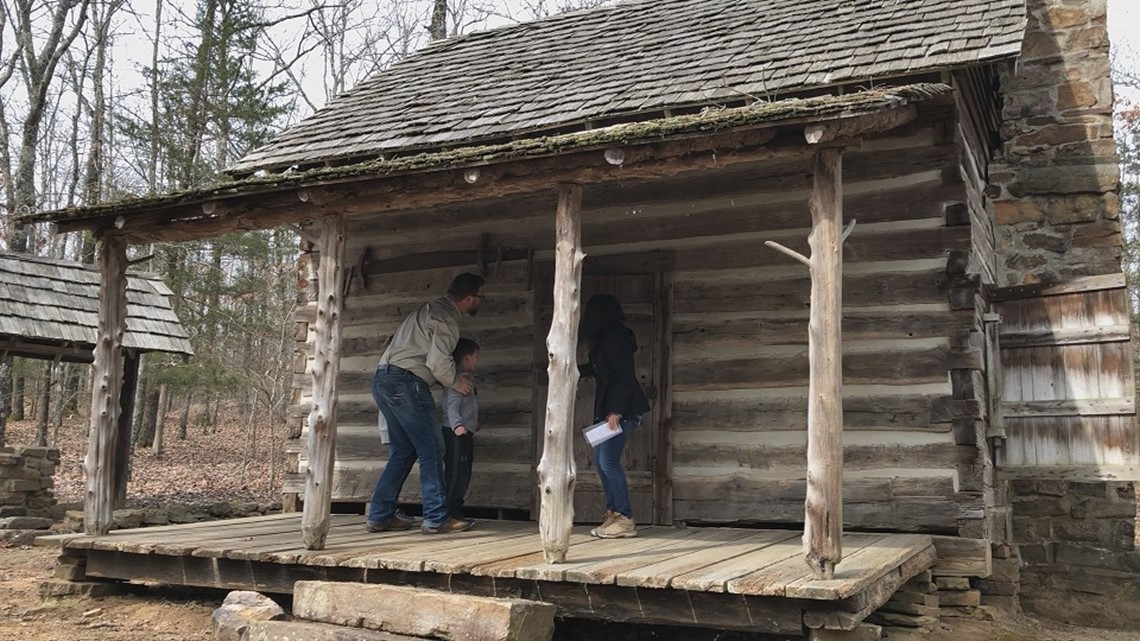 5.) If you want to see this waterfall, you'll need to take the 3.5 mile Huckleberry Trail. It's one of four trails at Woolly Hollow. The Huckleberry Trail is a moderate hike up the ridge for a scenic view of the lake.