Tuesday marks one year since a sightseeing helicopter crashed in Sevier County, killing all five people on board.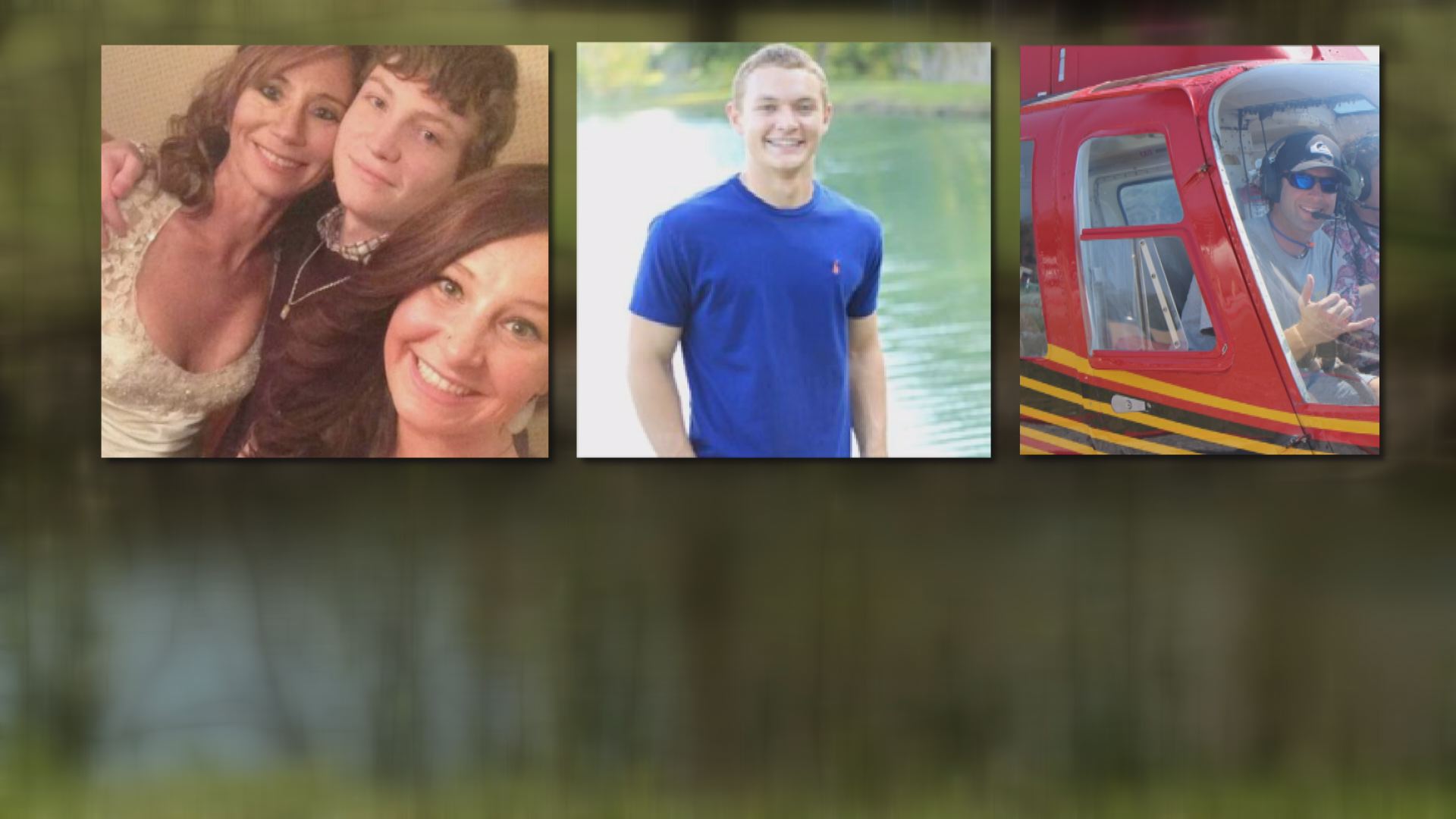 Pilot Jason Dahl, Johna Morvant, her children Peyton and Parker Rasmussen, and Peyton's boyfriend Michael Mastalez were all killed.
Now, a full year later, the wreckage of the helicopter has long been removed – but memories of those lost remain.
"It's just so traumatic, and a year later you can't give up," said Butch Rasmussen, Peyton and Parker's grandfather, from his home in Nebraska. "You think they're gone for a while and you keep expecting to see them again."
As these families mourn – investigators are working to determine what brought the chopper down.
Witnesses quoted in the initial NTSB report told teams the engine 'didn't sound right' and went silent before the impact. But the final report – which will include a cause – has not been released.
Fuel tank loophole investigation
Another question that remains – what role did the fuel system play in the deaths?
A 10News investigation last year found that many helicopters have fuel systems that are only required to meet outdated safety standards because of a loophole in FAA regulations. In 1994, the FAA began requiring crash-resistant systems -- but if a model of helicopter was certified prior to that, it can still be produced without such safety measures. About 85 percent of new helicopters – thousands of aircraft – have been built without crashworthy fuel systems. That means the systems can rupture on impact, spilling fuel, and giving occupants less time to escape a post-crash fire.
Five killed in Pigeon Forge helicopter crash
Autopsy reports show four of the five Pigeon Forge victims died because of a 'flash fire,' not the impact.
The destroyed Bell 206L that went down in Pigeon Forge was built in 1977, and only had to meet those standards. The fuel tank installed in the aircraft was plastic, according to Bell officials.
"We've already been in contact with the FAA about this," said Duncan on a visit to Knoxville several weeks ago. "And I can assure you that they have concern about it, and they've looking into it. They have promised me they would continue to try and come up with something that would, you know, make sure that these kind of things don't happen in the future."
Regulatory change on the horizon?
The FAA has not implemented any new regulations regarding crash-resistant fuel tanks. However, an agency spokesperson told 10News that in 2015, the FAA formed a Rotorcraft Occupant Protection Working Group "to take a fresh look at possible solutions that will give helicopter occupants the greatest possible chance of surviving an emergency landing or accident."
The group is comprised of operations and safety experts from the industry, said Tony Molinaro of FAA Public Affairs.
Molinaro said the working group submitted an initial report to the FAA in December 2016 that included a cost-benefit analysis of crash resistant fuel systems and crash resistant seats for new helicopters. Their next recommendations are expected in May.
But in the meantime, as Rasmussen waits for the NTSB to determine a cause, the details of his grandchildren's deaths haunt him.
"The thing I had hoped in the beginning is that it was over quickly, and we heard it was not very quickly and that's terrifying," he said. "But from that point on we let someone else worry about that until such time as some other things come to light."
For now, he's left with his grief.
"It seems like it should kind of get better but it doesn't seem to," said Rasumussen.
Johna Morvant's husband, Keith, has filed a lawsuit against the owner of Smoky Mountain Helicopters in Florida. Two more suits were filed Tuesday in Sevier County court claiming negligence.
Smoky Mountain Helicopters has not returned repeated calls for comment.