ATLANTA — What will Coca-Cola taste like in the year 3000?
Will it taste like oranges? Potassium? A flavor we can't even imagine yet? Maybe it'll just have that same great Coke taste we've known all along.
In any case, Coca-Cola is joining forces with AI - yes, that's artificial intelligence - to create a soda experience that envisions "the future through emotions, aspirations, colors, flavors and more." According to the company, they'll be combining fans' perspectives from around the world and insights gathered from AI to create the all-new Coca-Cola Y3000 Zero Sugar.
"We hope that Coca‑Cola will still be as relevant and refreshing in the year 3000 as it is today, so we challenged ourselves to explore the concept of what a Coke from the future might taste like—and what kind of experiences would a Coke from the future unlock?" said Oana Vlad, Senior Director, Global Strategy, The Coca‑Cola Company.
The brand-new drink will be available only for a limited time, though a specific rollout date was not mentioned. And don't worry, if you like things extra sweet, there will also be an original taste version in the U.S. and Canada.
On top of that, the futuristic design will also feature a QR code where all you thirsty drinkers can access the Coca-Cola Creations Hub. There you can filter photos through an AI camera to see what your own reality could look like in the future.
You'll have to get back to us in several hundred years to see if it is accurate.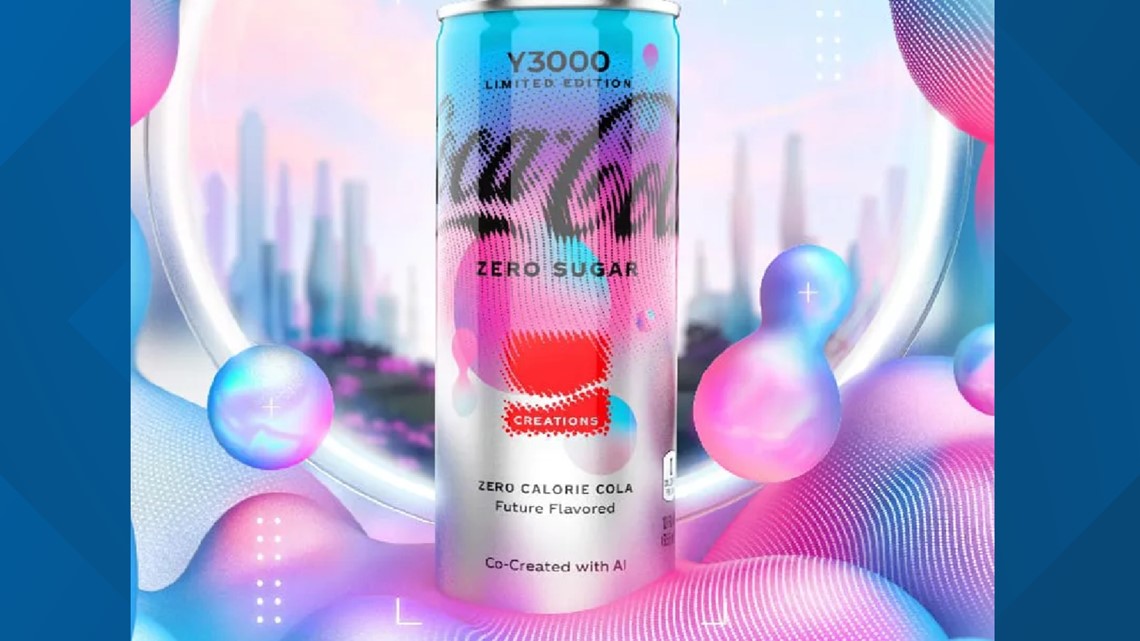 News happens fast. Download our 11Alive News app for all the latest breaking updates, and sign up for our Speed Feed newsletter to get a rundown of the latest headlines across north Georgia.