Lawmen recall Jack Jones' chilling murder, rape of Mary Phillips
<p>Three men who helped to convict Jones still recall the horrific details of her death.</p>
BALD KNOB, Ark. (KTHV) - Governor Asa Hutchinson and Attorney General Leslie Rutledge say they chose the eight death row inmates for the unprecedented series of executions this April using certain factors.
One of the reason they claim is because of the brutal nature of their respective crimes.
Three of the men who helped put Jack H. Jones Jr. on death row still recall vivid details 22 years after the rape and murder of Mary Phillips and brutal assault on her then 11-year-old daughter Lacy.
Jones was one of two inmates executed in Arkansas Monday night.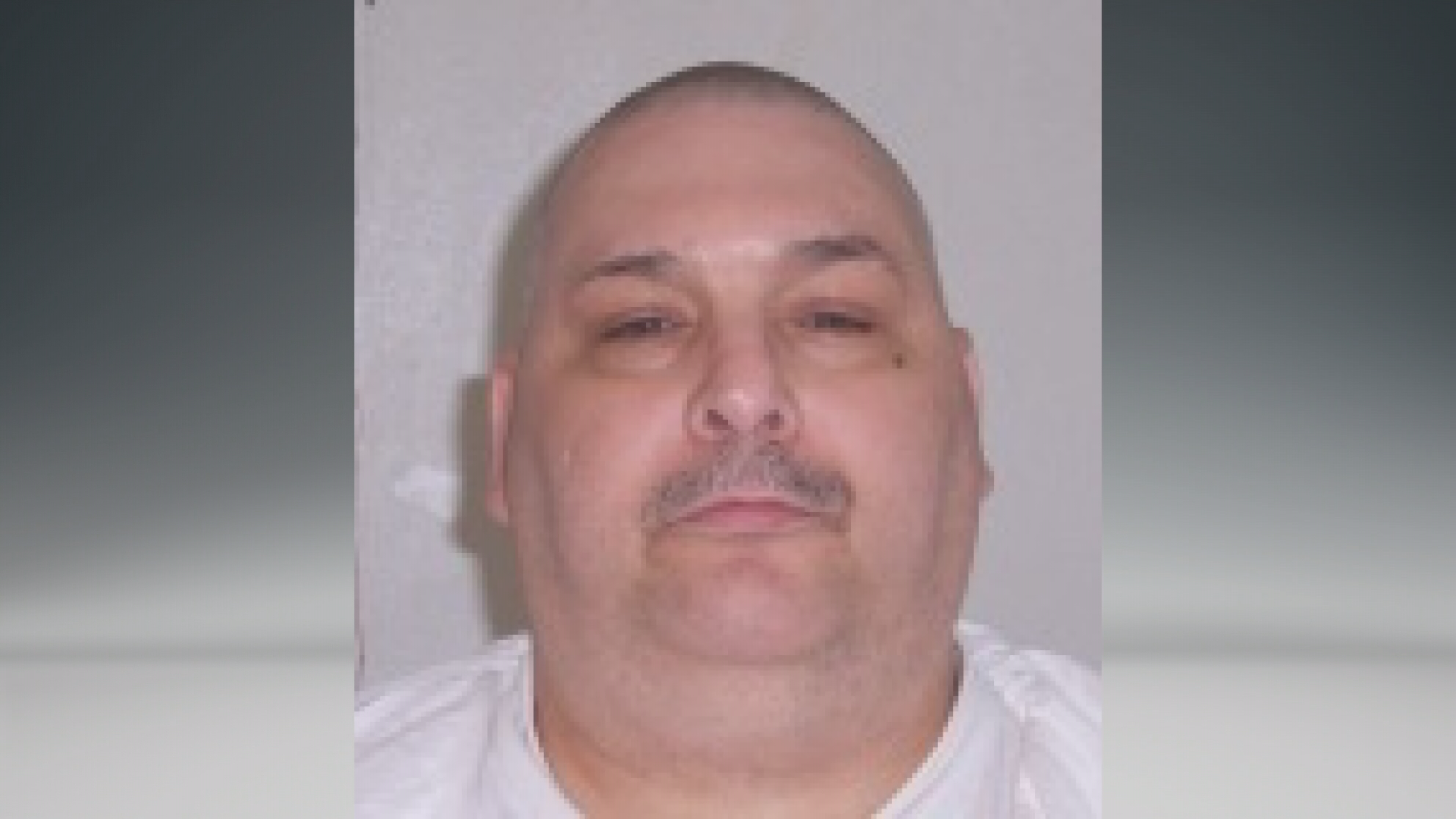 "If Lacy had not survived and if Lacy had actually died as Jack Jones Jr. told us he thought he'd done, I'm not sure we would have caught Jack Jones Jr.," said Chris Raff, the former prosecutor for the 17th Judicial District. "It's amazing that Lacy survived it, but she was the key."
Raff speaks at the Bulldog Diner in Bald Knob with J.R. Howard and Bill Lindsey. The three lawmen remember vividly the night in June of 1995 when they were called to the scene of what was first reported as a double homicide at a tax accountant's office.
"I was home when I got the call and they asked me to come down and said they had a homicide," said Lindsey, a former chief investigator for the White County Sheriff's Office. Twenty-two years later he is a member of the Independence County Quorum Court and is semi-retired, driving a bus for the local school district.
He and his colleagues found Mary Phillips dead. She had been beaten, strangled, and raped. In a closet, they found the lifeless body of her daughter Lacy beaten and tied to a chair. Lindsey went about the grim work of photographing the girl in the scene.
"I was doing the photographs and at the time I thought that she was deceased," he recalled. "That's what I had been told. And then when I took the picture, with the flash, I saw her look up with that one eye."
Raff still has that picture. Lacy's dark brown hair covers the right side of her face. It's matted and made darker by blood. In the middle is Lacy's bright, round eye staring back at the camera. Raff showed it to the jury that convicted Jones and showed it to the parole board when they took up his clemency appeal ahead of his April 24 scheduled execution.
But those bright eyes first helped investigators back in 1995.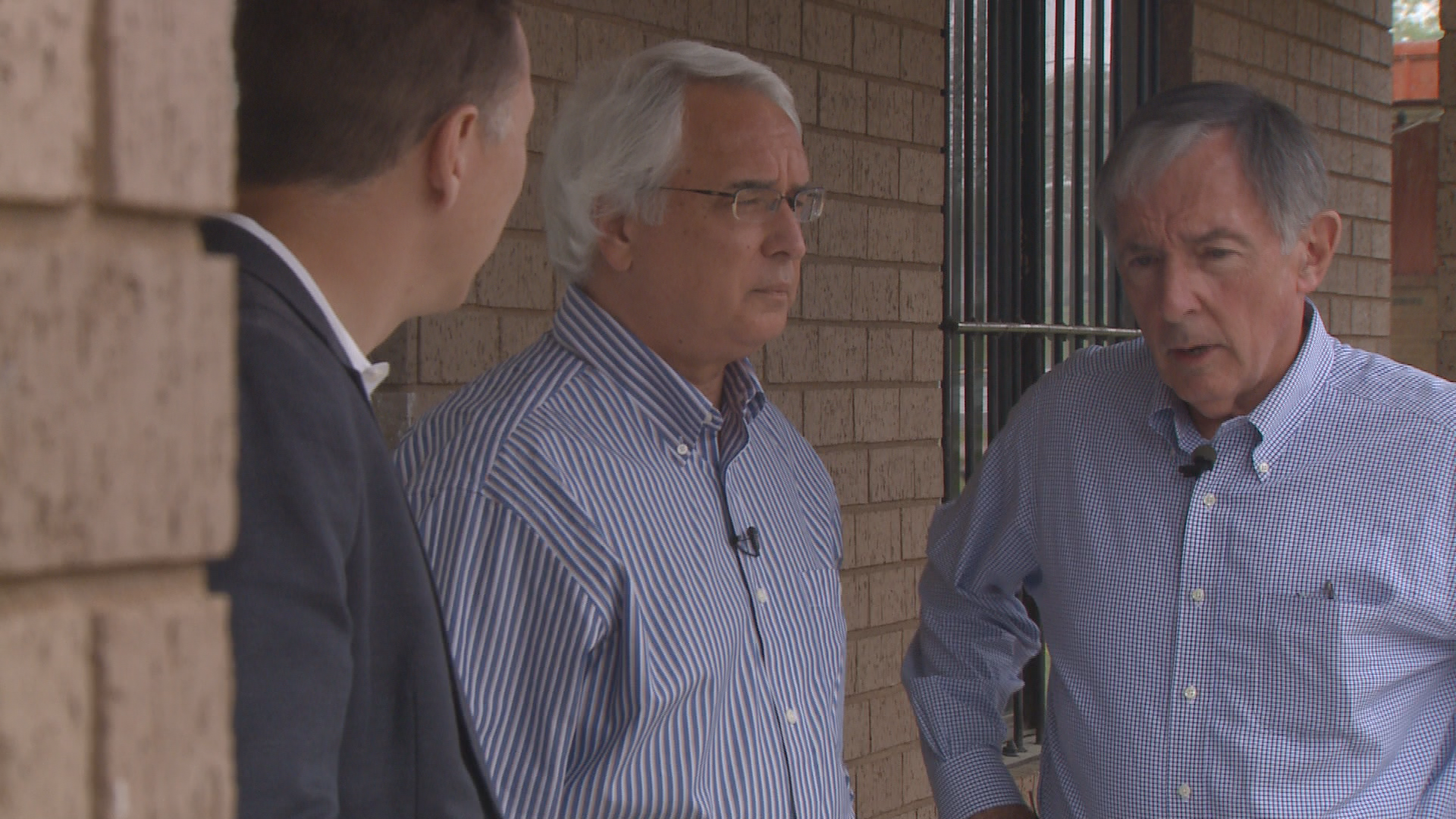 "She told Bill that he had a tattoo around his eye," said J.R. Howard, who joined the case that night as an investigator for the Arkansas State Police. Today he is a Searcy alderman and retired. "There were some Bald Knob officers present and that rang a bell with them. They knew immediately who that was."
Jones had already been known to local police. Howard and Lindsey took him in and he soon confessed. He told Howard at one point that if he could, he would steal his gun and shoot himself right there, but despite the despondence, the three men also recall another side of Jones.
During his most recent trial, he told media that he just wanted to die. He said he took advantage of his clemency hearing to show solidarity with the seven other inmates scheduled to die by lethal injection before the state's supply of midazolam expires on April 30.
"Most of the people that we run across, they've got either a drug problem or there's some other reason why they've done something like that," Lindsey said. "But Jones, he was just cold-blooded. That's what I got from him. He was just a cold-blooded person."
Raff put four men on death row in his time as the prosecutor. He still marvels at the way the young Lacy came down from the witness stand and pointed to Jones at his trial. He also points out that once jailed, Jones pleaded guilty to another rape and murder of a Pennsylvania woman found at a South Florida hotel room years before he came to Arkansas.
"That if there ever was a case that supported the ultimate punishment, the case of Jack Jones Jr. is it," Raff said.
Mary Phillips' husband and Lacy's father, James Phillips, has spoken to THV11 about his willingness to witness the death of Jones. He issued an ultimatum to the Parole Board to finally carry out the sentence saying "my family is not coming out here again."