LITTLE ROCK, Ark. (KTHV) – On Thursday, a lot of us sat down for a Thanksgiving feast with our families.
But during National Adoption Month, we take a closer look at the children without families during this critical time: the holidays.
So, we're sharing the story of three boys who need a forever home. These three boys kept us laughing when we met. They have such big personalities and a critical need.
They need a family who won't give up on them. The best gift they could get this holiday season. "This is a fun group of kids," said Whitney Peters.
Peters is working on their behalf, and she has been for two years. From the oldest, 7-year-old Javonte to the youngest 4-year-old Jaylon. And in between is 6-year-old Jakobeian. "And he's 4, and he always act out all the time," said Jakobeian. "Don't tell em that!" quickly said Javonte. Yeah, we learned something alright, pizza is the key to their hearts.
"I think about Chuck E every time I come here!" said Javonte.
Oh, and Chuck E, we learned they love him too. How could they not? He brought early presents for the boys. No, really, we learned something, something really important. "That they need each other, they want to be adopted and be together they don't do well when they're not together," said Peters. They're vulnerable she said. And sibling groups are among the toughest to place.
"People just mainly want that birth to five range and with sibling groups, there are older children in sibling groups," said Peters.
PHOTOS | Jaylon, Jakobeian, and Javonte are looking for their forever family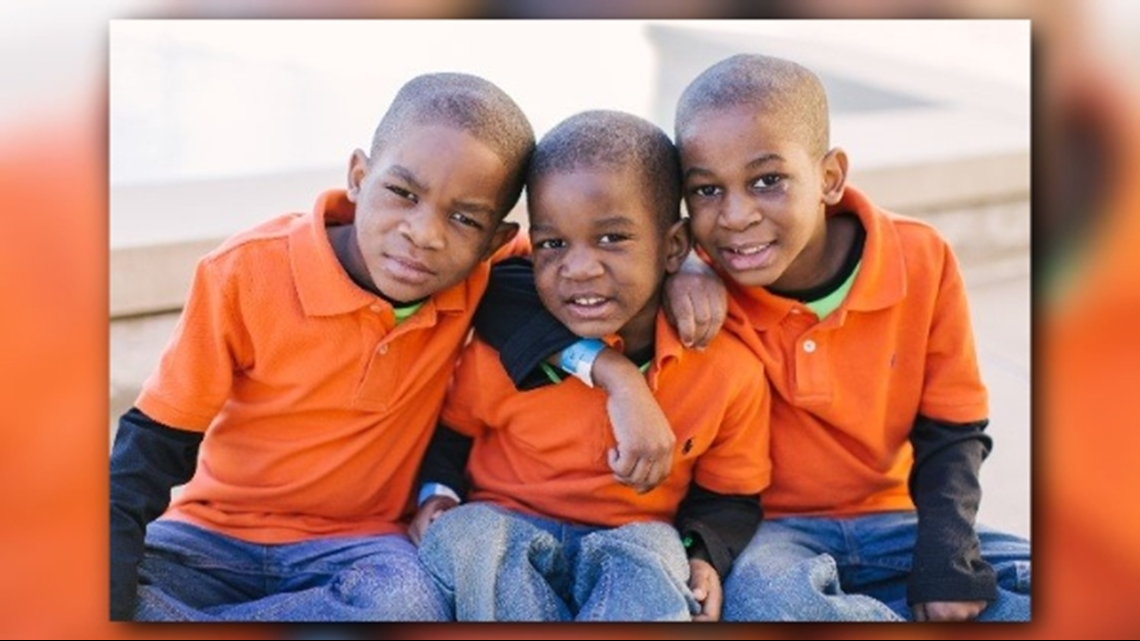 So, the boys wait in foster care, day in, day out, even over holidays they wait. "I would like a family that would take care of me," said Javonte. "I would like a family that would take care of me too," said Jakobeian.
"That just breaks my heart, I know there is a family out there for them and we're just gonna keep trying we have hope we are gonna find that family for them," said Peters. Until then, Thanksgiving in foster care. Still, the boys find reasons to be thankful.
"Get some turkey, dressing," said Javonte.
"Dressing too and chicken," said Jakobeian.
"We don't eat no chicken," answered Javonte.
"We would need some chicken," followed Jakobeian.
"We don't eat chicken for Thanksgiving," said Javonte.
"I said we need some!" answered Jakobeian.
"I am thankful for coming here," said Javonte.
"I'm thankful for my brothers and my family and my grandparents," said Jakobeian.
"The magic of the holidays is still there for them," said Peters. Little racers on their way to find their forever family. "They want more than anything just to be together and have a family," Peters added. Big thanks to Chuck E Cheese for giving the pizza, coins and gift bags to the boys!
There are 363 children in state foster care up for adoption right now. Adopting a child in state care takes about 4 to 6 months from start to finish, and there is no cost involved.
If you'd like to know more about these three boys or any child we've featured, click here.