The City of Little Rock is looking for volunteers to help clean up the Murray Dog Park Saturday, June 22 from 8:30 a.m. to 12 p.m.
The park needs debris cleaned off the chainlink fence and clearing out debris. They also need a power washer to use after clean-up is done.
Flood damage at Murray Dog Park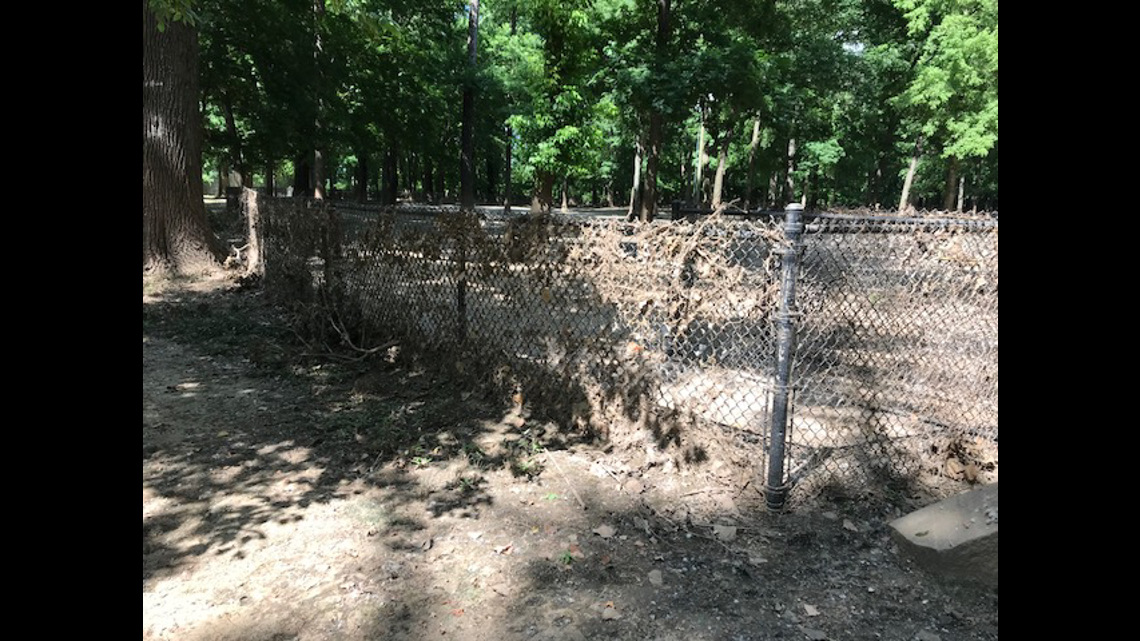 If you want to volunteer, you should bring sturdy gloves and wear long pants, closed toed shoes, bug spray, sunscreen, sunglasses, and a hat.
If you want to powerwash, please contact Karen Sykes at 501-442-7320.
You must be at least 18-years-old or 16-years-old with an adult.
Volunteers should check-in at the park from 8:30 a.m. to 9:30 a.m to sign the required paperwork.
For more information, click here.
RELATED: Community in small Arkansas town still in need of shelter following flood
RELATED: Mold caused by the Arkansas River flooding could be making you sick