As fires continue to burn in Gatlinburg, people are desperately waiting to hear from their loved ones.
"I told her to call 911 and I haven't heard from her since."
Michael Reed and his son went for a drive Monday night, leaving their home on Wiley Oakley Road. By the time they realized how close the fire was, Michael received a phone call from his wife Constance and their two little girls Chloe and Lily. Constance said the fire was across the street from their house and asked Michael what to do.
Deputies went to the cabin, but did not find any sign that anyone was there.
Reed said his wife did not have a car, so he's not sure if they escaped on foot or were picked up by someone and maybe taken to shelter without cell service.
Deputies have also agreed to go back to the cabin to check again.
Reed is asking for prayers that his family is safe and they will soon be reunited.
"We're worried about you, we want you back safely."
Floyd is looking for his ex-mother in law who lives in one of the motel buildings in Gatlinburg. They have not heard from her since the fires. He pleaded for her to give him a call.
Members of Nashville band hospitalized at Vandy after wildfires
Three members of a Nashville-based band have been hospitalized after being injured in tragic wildfires that hit Gatlinburg this week, friends confirmed.
Branson Summers and twins Wesley and Jared Summers, three of four members of Renaissance Fair, are all listed in critical but stable condition at Vanderbilt University Medical Center, a hospital spokeswoman confirmed Wednesday.
On Tuesday, Sevier County officials said they were transferred to Vanderbilt after being injured in the Great Smoky Mountain National Park wildfires.
Meanwhile, friends say, their parents, Jon and Janet Summers, haven't been found.

Wildfire spreads to Gatlinburg and Pigeon Forge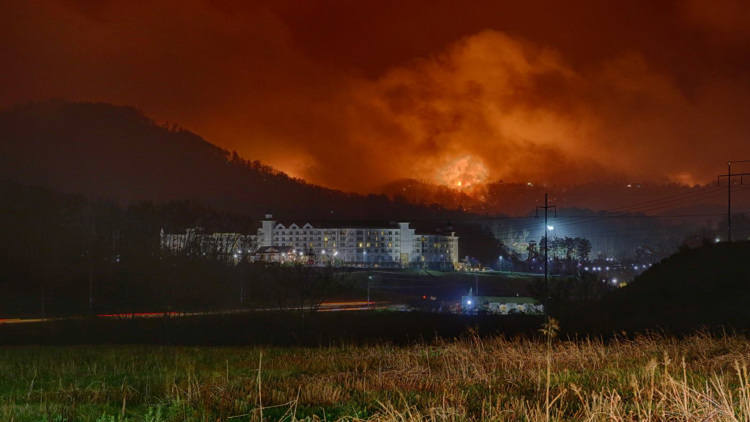 Click links below for more coverage: