GREENSBORO, N.C. (WFMY)-- Dorothy Keller is celebrating her 111th birthday.
So what's her secret to living a long life? "I'm living because I never ate cheese or butter. I don't care for butter. It makes me ill. And cheese is almost as bad," said Keller.
The Greensboro woman lives with her daughter Barbara McLeod.
PHOTOS: Dot Keller Celebrates 111th Birthday
PHOTOS: Dot Keller Celebrates 111th Birthday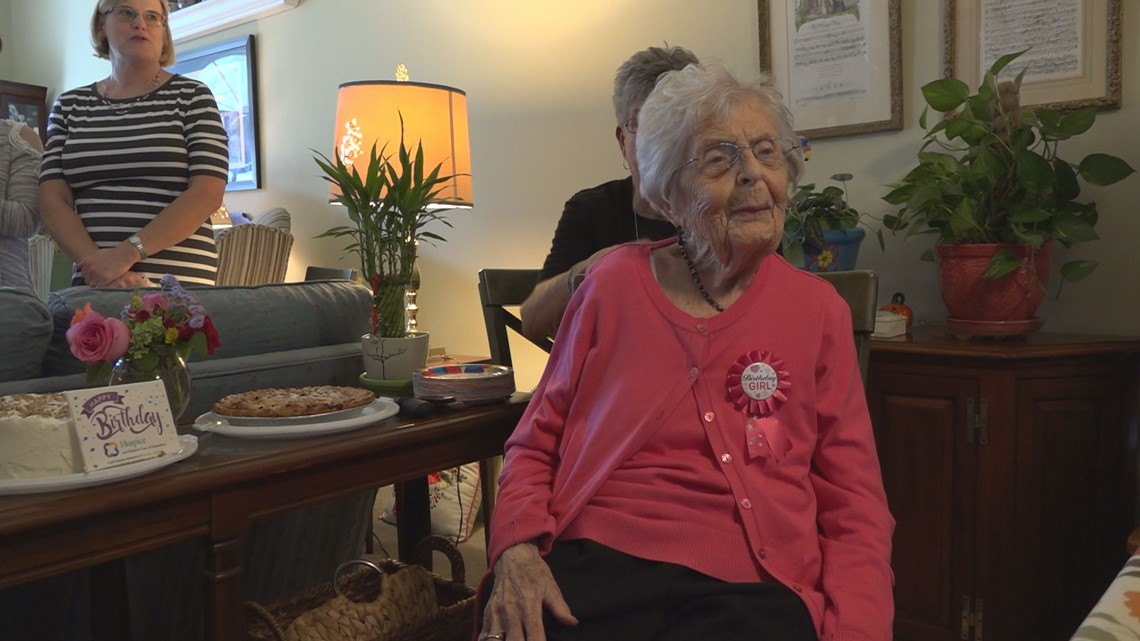 "She was a great mother. She loved us. She just nurtured us and used to curl my hair every night when I was in high school," said McLeod.
Ironically, they share the same birthday and love to spend time together. "I love to go out to dinner, or lunch, dinner mostly because I love steak, with a lot of blood running right out," said Keller.
Keller grew up living in a funeral home in Pennsylvania. That is where her mother worked and they lived. She was married for 49 years. Her husband passed away in 1976.
RELATED | Oldest NC Woman Could Also Be Oldest Living In U.S.
"Mother and dad were, oh they were in love the whole 49 years and he was a busy fellow. He was in the legislature for almost 40 years," said McLeod.
Keller and her daughter moved to Greensboro 11 years ago. One of her favorite things to do is go shopping.
"Doesn't matter whether I have the money or not. I Just look at things," said Keller.
Based on the big crowd at her birthday party, it's obvious Keller's fun-spirit draws people to her. Keller lives life to the fullest, relying on her faith every day.
"I'm waiting for God to tell me what to do. What's the best thing for me to do. Why am I living this long? Can you tell me?" said Keller.
Keller's hospice team says she never leaves the house without her black beads and matching necklace and bracelet.